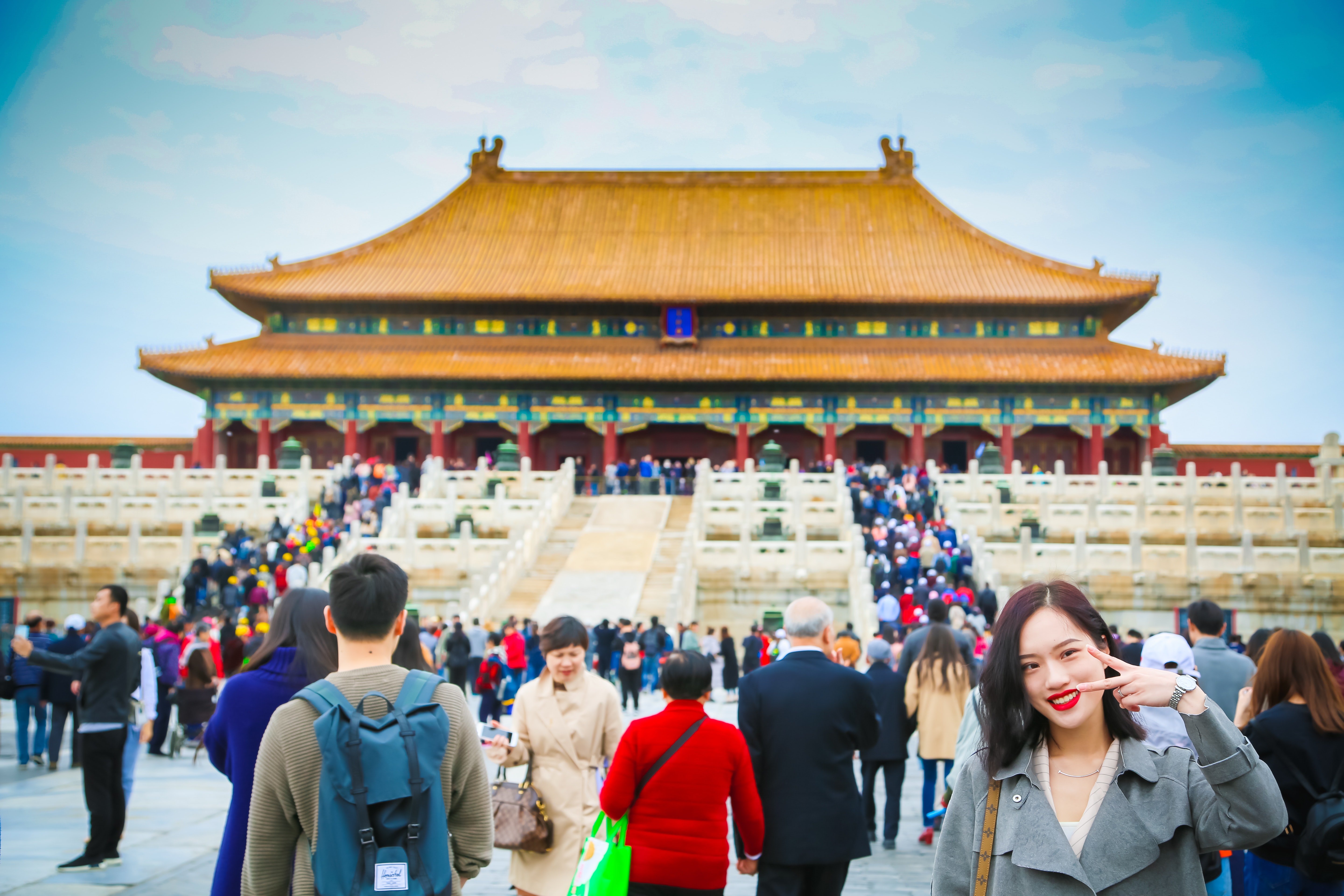 China Sales Strategy & Tips for Companies selling into China
China Sales Strategy – China is becoming part of every company's international sales strategy.  Over my 15 years of working with companies in China, I have found it very intriguing to see the pendulum swing from foreign companies wanting to source from China to now wanting to sell into China. Today many companies contact me to ask for assistance in designing their China Sales Strategy.
When I commence working for the client company I always begin by asking the following three questions:
1. What products do they intend to sell into China?
2. How do they intend to sell their products in China?
3. Where in China do they intend to sell their products?
Below I am going to give you a brief outline of some areas to consider when designing your companies China Sales strategy. But I would also strongly suggest that you contact me to further discuss the opportunities and challenges which your China Sales Strategy may face.
 1. China Sales Strategy – What to sell into China
Your China Sales Strategy should be targeting products which are of interest to the more than 300 million middle-class buyers in China.
According to small business trends there are 20 types of products which are have demand in China are the moment. These products are:
Chinese buyers like to buy fresh food products from countries which have a good reputation for food quality and food quality control.
Chinese buyers love seafood. There are increasing health concerns over local Chinese seafood and because some types of seafood that can't be found in China the demand for foreign seafood has grown steadily over the years.
There is a growing demand for healthy foods in the middle class in China. This has led to a demand for imported packed foods such as dried fruits or whole grains.
Items such as chocolates, Kale chips, superfoods or cooked potato crisps are very popular in China.
The consumption of juices is growing in China. Cranberry juice was recently introduced into China where the demand has been very positive.
Wine & Alcoholic Beverages
Chinese buyers like to drink foreign brands of alcohol. The consumption of these products has risen dramatically among the middle classes.
The Chinese middle-class buyers trust foreign brands of baby food over domestic Chinese brands.
One of the key aspects of Chinese culture is to provide babies which the best food possible. It is universally known that breastfeeding achieves this. Chinese parents, in particular, are looking to buy breastfeeding products from countries which are perceived to have high expertise in this area.
Parents in China want to pay a premium price to ensure that their babies get the best opportunity in lift.
China has relaxed its one-child policy so the demand for fashionable maternity wear is growing in China.
Natural Cleaning Products
The Chinese middle-class witness on a daily basis the destruction chemicals are doing to the land, air and people. This is leading to a strong demand for cleaning products which are made from natural ingredients.
Foreign fashions and clothing brands are popular among the younger generation and the middle class in China. It is now one of the biggest import product types in China.
Shoes which are foreign styled and foreign-made are very popular in China.
Foreign jewellery and foreign styled jewellery is very popular in China. Online stores have proved very good at finding customers for these products.
Makeup is a very popular product type and is very suitable for online sales in China.
Skincare made of natural products is popular among the health-conscious in China.
Unique beauty accessories are popular, especially in online sales.
Online sales of vitamins and supplements are getting more and more popular with the health-conscious middle class in China.
Sports and outdoors activities are growing in popularity among the middle class in China.
The Chinese love technology. If your company has a unique product which is not available in China then there may be a market available.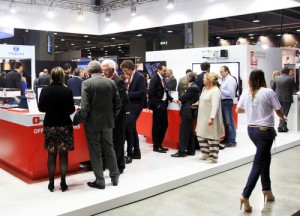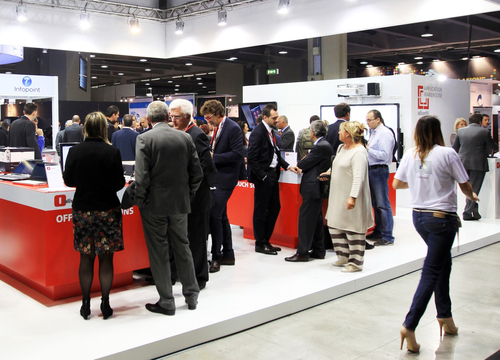 Your China Sales Strategy should identify what type of customer in China your products will be targeting? Are you looking to sell to a business in China, or are you looking to sell direct to the consumer in China or are you looking for a mixture of both?
There are four main approaches to finding buyers for your product in China. These four approaches are:
 1. Online
Did you know that today e-commerce sales in China account for 30% of total sales (+US$366 billion) in China? This is more than the USA & UK combined.
Your China Sales Strategy will need to identify whether you will be selling "online" in China, "offline" in China or a mixture of both in China?
My company provides a tailored service which assists companies to launch online stores in China and support the online sales of the products in China.  If you have any questions in this area please feel free to contact me aidan@goodada.com
 2. Trade Shows
China is famous for trade shows and in particular the Canton Trade Show. But did you know that in 2017 China had over 3077 trade shows, fairs and exhibitions? You can source China Trade Fair information from here.
In China, there are two types of trade shows/ trade fairs in China. One type is international trade shows which are focused on international buyers & sellers while the other type is domestic trade shows which are focused on domestic buyers in China.
If you are deciding to incorporate trade shows into your China Sales Strategy you need to identify which type of show will be of most benefit your company.
 3. Importers of Record
When devising a China Sales Strategy, a lot of companies will target their product to compete against a specific country or competitor's product. They then try and find the companies in China who are buying products from this targeted country or competitor.
This approach has lots of benefits including the fact that information on which Chinese companies are importing products from these targeted countries or Competitors is available from the customs in China.
Getting these names will automatically provide your company with a list of targeted companies who are already importing and selling a product which is similar to the products which you are trying to sell into China.
To find out more about this service, please visit this page to find out more https://www.goodada.com/us/china-buyer-finder-services
 4. Sales Agents
Using Sales Agents in China is a very popular method for companies to develop and grow sales in China. Often the relationships of these sales agents develop when a company is approached at a trade show and asked by the agent if they are willing to pay a commission if the agent finds customers.
While Sales Agency can be a successful low-cost approach to develop sales in China it also has a lot of serious issues, which companies show, take into account when deciding to incorporate this into their China Sales Strategy. The issues which must be considered include:
The buyer belongs to the Sales Agent; the buyer never will belong to your company. Think of it this way, the sale of your products has arisen because of the relationship the agent has with the buyer. So the sales agent's assets are their customers.
The sales agent will always side with the buyer. If there is ever a problem with the product the sales agent will side with the buyer. This is because the sales agent sees maintaining their relationship with the buyer as paramount over any issue which your company may have with the buyer.
When launching a new product, you will only get 8 weeks with a Sales agent. Sales agents work on commission. If you launch a product in China, the sales agent will try and sell it to their buyers. If the sales response is poor then the sales agents will move onto another product which will sell.
The Sales Agent is only generates commission when products are sold. If your product has issues or becomes expensive, then they will not be able to sell. So what can happen is the sales agent will look to a competitor product or supplier and commence selling these products to their buyers.
Sales agents may trademark your company name brand and logo in China and not tell you. When they have the trademark they can then sell cheaper alternative products under your brand. This is common in China and has destroyed a lot of foreign company's brands and reputation in China.
**Tips on how to successfully sell in China**
 1. Differentiate your product on its quality and its story not on price.
For most products which are exported into China, there is a perceived premium associated with the product by Chinese buyers because it is from a foreign location.
Most Chinese buyers will purchase a premium product because they trust the brand name or the country where the product is from and the background story about the product.
A high product price will enhance this perception from the buyer in China, while a low price for a product can quickly diminish this perception.
It is recommended that for most products, exporters pitch at a premium price point for their product.
 2. Have a China Customer Support team.
It is important to bear in mind that customer interaction initiated by the Chinese Customers are likely to be in Chinese. So you will need to have a way of interpreting the initial query in Chinese.
Having Chinese Customer Support will pay off for you. Having a language management strategy, from a broader perspective, is linked with increased turnover for companies (European Commission, 2011).
Language is also more important for post-sales support, according to research conducted by (D.A. DePalma, B.B. Sargent, R.S. Beninatto, 2006): 74.7 % of people say availability of after-sales support in own language influences their buying decision.
The quickest and best value way is to use a dedicated Customer Support Service Provider to find out more please visit – https://www.goodada.com/us/china-telephone-customer-support-services
  3. Have a China contact address for product returns.
The biggest online stores require that you have a local Chinese address when registering as a merchant on their platforms.
Having a China contact address will give reassurance to potential customers in China.
The best option is to have a virtual office in China and to find out more please visit  https://www.goodada.com/us/china-virtual-office
 4. Put a Chinese phone number on all your packing and marketing materials
Chinese buy in China. While you might ship your products from overseas to China, your customer wants to be in a position to call a Chinese telephone number and talk with a person who is:
 In the same time zone as them,
 Speaks the same language as them,
 Has the same cultural background as them.
Having a Chinese telephone number on your packing and marketing materials is vital in communicating with potential Chinese buyers during all subsequent stages of the decision-making and purchasing process, as this is what will eventually create a sustainable business and revenue model.
To find more information about this please visit – https://www.goodada.com/us/china-telephone-customer-support-services
 5. Make sure that you have a Chinese section on your company website
Websites which work in your country may not work in China. At the time of writing, Facebook, YouTube and Google do not work in China. You should undertake the following:
Determine if your company website works properly in China. Check response times, on both mobile and desktops. Investigate if videos on your website work. Also it is worth checking if other areas such as e-commerce functions are allowed to operate in China.
Have dedicated Chinese language pages on your websites. Pay for a translation Service. Google translate does not offer a sufficient and proper translation service!
Get your products listed on Chinese B2B list websites. Goodada's dedicated B2B Chinese platform goodada.com.cn is excellent as it not only translates your company and product information into Chinese but it also allows your videos to be properly seen in China.
6. Pricing
Your China Sales Strategy should determine a pricing model which can be used when quoting to buyers in China. There are three pricing models which should be considered:
a. Ex-Works Price
This price is for the products which collected by the buyer from your warehouse or factory.
This should always be the lowest price which you can offer as the cost of transport to China has been taken out of the price. This means that your selling price can be the most competitive price because the sales price influencer's such as manufacturing costs and profit margin are controlled by you.
This pricing model may only be available for certain products and may not be suitable for food exports to China or in countries where an export licence is required.
b. CIF to China Price
This is the most popular pricing model to use when quoting for business in China.
CIF means that the price for the product includes transport to the port/ airport in China. It also means that if the products are damaged during transport that the seller is responsible for this. What it also means is that the buyer will do the customers clearance in China and they will pay for any import duties applied by Chinese Customs for that product.
c. Delivered Price (online Sales)
This price should be used when your products are being listed on online stores. It is primarily focused on consumer sales. By the time your online store has become active for sales in China, you should have researched the ability to deliver and the costs for delivering the products to buyer in China.
If you require more advice on this pricing model, please contact me.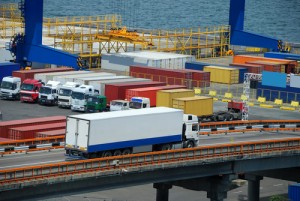 3. 

China Sales Strategy – Where to sell in China
When drawing up a China Sales Strategy, many companies always appear to fall into the traditional trap of only targeting Beijing or Shanghai and ignoring the rest of China. So let me give a very simple statistic which will enable you to understand what is being missed out on when only focusing on Beijing and Shanghai. You are missing a potential market of 180 million people! Out of the 19 Tier 1 cities, of which Beijing and Shanghai are part of, you are only accessing 20% of the market. This means that you are missing out on almost 180 million potential Tier 1 customers for your products.
So what are Tier 1 cities? China has a ranking system for its cities. The top-tiered cities are known as tier I cities with the second-ranking known as Tier 2 etc.  The understanding of the ranking system has evolved to mean real estate development, commercial vitality and cosmopolitanism of a city.
Your initial China sales strategy should focus on the 19 Tier 1 cities. The Tier 1 cities in China are Beijing, Changsha, Chengdu, Chongqing, Dalian, Guangzhou, Hangzhou, Nanjing, Ningbo, Qingdao, Shanghai, Shenyang, Shenzhen, Suzhou, Tianjin, Wuhan, Wuxi, Xiamen and Xi'an
There are other elements needed to decide which of these cities are the most suitable for your products. I would be more than happy to discuss with you on this topic if contacted.
 ** Tips to Reduce Risks when Selling into China **
Things to consider when selling to China:
 1. Make sure that you get Chinese Trademarks for your company logo and brand
China works under a first to file system, meaning the first person to file an IP right there will own that right when granted. It is therefore essential to register your rights in China in order to be able to defend and enforce them.
Goodada offers a China trademark registration service – To learn out more please visit this page – https://www.goodada.com/us/china-trade-protection-dispute-services
 2. Avoid Selling on credit
My company receives a lot of calls every year from exporters who are struggling to get paid from their buyers in China.
A lot of Chinese buyers will look for credit straight away. You can avoid this issue by explaining to them that they need to earn the right to receive credit, and,  that you may look into credit terms with them after 18 months of purchases. If the Chinese Buyer refuses to purchase from you unless they have credit, then you will know that their prime interest is in credit and not your product.
If you are unlucky enough to experience bad debt or poor payment issues, please contact me to discuss. My contact details are located at the end of this document.
 3. Importer licence in China
Make sure that the buyer in China has the proper import licence and is registered with Chinese Customs to import your category of product into China.
It is always worth getting an independent inspector to go and visit the buyer; it will avoid you wasting time and energy dealing with an unsuitable buyer.
To find out more about China Buyer Verification's please visit – https://inspection.goodada.com/en/china-buyer-verification
 4. Are you allowed to export to China?
Has your company been registered as an approved exporter to China? Do your products need to be approved before they are allowed to be exported to China?
You should contact your local government trade support office to find out what Chinese processing and procedures requirements applies to your company and products.
Conclusion
While selling into China may appear daunting, spending time researching and creating a China Sales Strategy which suits your products and business will be time well spent. Making sure that you focus your China Sales Strategy on the three key questions:
1. What products do you intend to sell into China?
2. How do you intend to sell these products in China?
3. Where in China do you intend to sell the products?
Incorporating the above along with the tips which I have outlined should enable you to have a successful sales strategy for China. If you have any questions please do not hesitate to contact me.
About the Author
Aidan Conaty is the founder of TCI China and Goodada.com. Aidan has spent over 15 years of advising companies to trade internationally. Aidan is a qualified management accountant and has a Masters in Business Administration MBA.
He can be contacted email at aidan@goodada.com or be called on
(Europe/ Rest of the World) +353 1 885 3919;
(UK) +44.020.3287.2990
(North America) +1.518.290.6604