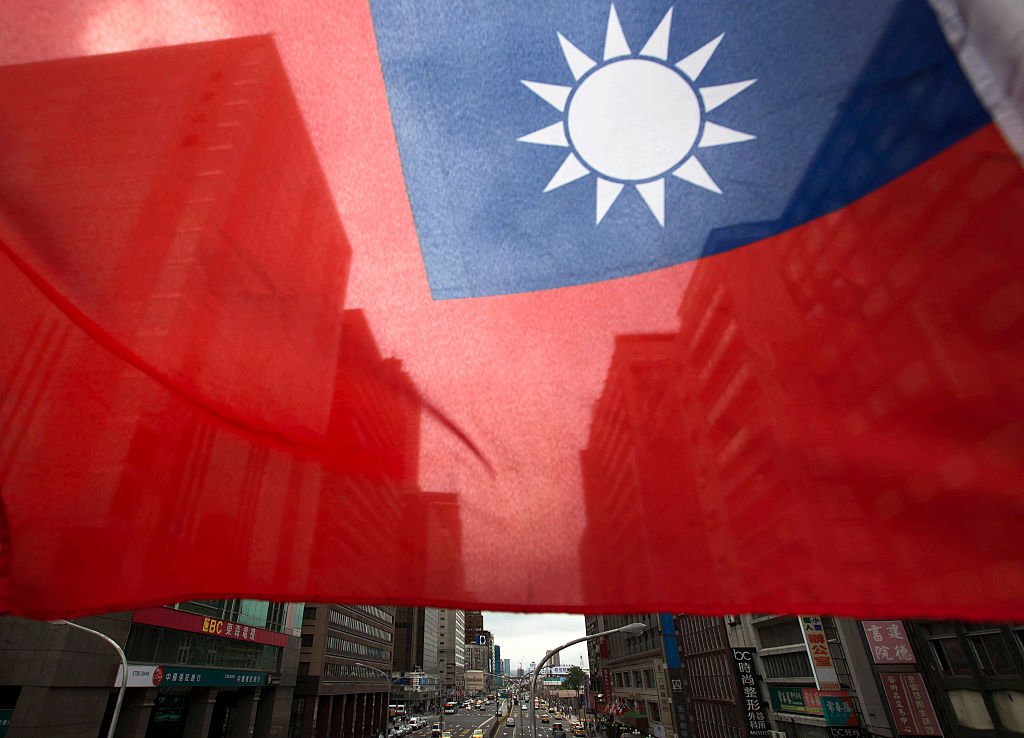 Selling to Taiwan – Overview
Selling to Taiwan – Taiwan also known as Taipei or the Republic of China (ROC) is highly developed economy which is strategically located in the Asia Pacific region. It is a well-regulated market with strong IP protection.
Taiwan is a stable economy in Asia and in 2017 it was ranked 22nd in the world GDP economy (source Knoema.com).
Due to geo-political reasons Taiwan is not a member of the World Bank, so no World Bank data is available.
Taiwan has a stable political structure, a strong legal system and a good system of regulation.
Taiwan has a population of 23.5 million people with 25.2% of the population under 25 years of age (source cia.gov).
Due to the sensitive relations between Taiwan and China, most countries do not officially recognise Taiwan however they do maintain close unofficial links with the country. The strengthening of relations between both countries means that foreign companies are increasingly setting up in Taiwan not only to access its market but also to access the mainland Chinese market.
Taiwan Business Culture
The official language in Taiwan is Mandarin Chinese and Hokkien. Due to its key economic connections with America, English is also spoken by a majority of the population.
Many people in Taiwan use an English first name with a Chinese family name e.g. Jenny Liu. When you see this, you can address the person in the same manner as is done in the west with the first name before the surname.
Business negotiations with Taiwanese counterparts can take time so patience is required. The Taiwanese have a reputation as excellent business negotiators so it is advised to be prepared and have conducted proper research on the company, the market and your competitors.
Punctuality is a respected characteristic in Taiwan, try and arrive to the meeting location at least 10 minutes before the agreed meeting time.
Bring plenty of business cards, the Taiwanese love business cards!
Business dinners and drinks are often the place where opportunities for real business discussions take place.
**Tip** Always start with "getting to know you" talk before engaging in a discussion on a business topic.
Setting up in Taiwan
Most companies wishing to enter the Taiwan market begin by using a Taiwan agent, distributor, and/or representative. These are usually small or medium sized companies who can use their trading connections to develop sales opportunities for your products.
In Taiwan it is also possible to set up a company office, branch office, representative office, job-site office or joint venture.
Approval is required, from the Taiwanese Ministry of Economic Affairs Investment Commission (MOEAC) to set up a company in Taiwan. Once approval has been obtained, it is possible for foreign investors, with some exceptions, to set up:
an unlimited company
an unlimited company with limited liability shareholders
a limited company
a company limited by shares
Banking and Finance
The unit of legal tender in Taiwan is the New Taiwan Dollar (NT$).
Taiwan has a well-established banking network and financial system. Its local banks offer a wide range of services such as loans, trade finance, guarantee's and other financial services.
Foreign banks are also able to operate in Taiwan and are able to offer the same services as local Taiwanese banks
Taiwan does not operate any foreign exchange restrictions.
Selling to Taiwan – Tariffs and Non-Tariff Barriers
Tariff
Taiwan's tariff schedule is based on the two-column tariff Harmonized Commodity Description and Coding System of the Customs Cooperation Council.
The Taiwan Customs Administration, part of its Ministry of Finance, regulates all goods imported into Taiwan. Customs duty is levied on all imported goods. The rate falls into two categories which are:
A general tariff rate.
A special rate applied to goods imported from territories that offer reciprocal treatment to Taiwan.
Taiwan calculates most of its duties are using the GATT Valuation model:
approximately Cost of the Product, plus,
Insurance and Freight (CIF) value (Incoterms 1990).
Taiwan gives preferences to countries with which it has trade agreements. This may mean that products imported into Taiwan from these countries may have reduced import tariffs. You should research this through your local government trade support office.
Tariffs and duty rates are subject to change without notice. It is worth visiting the Taiwan's Customs Admiration to get updates on any customs or import taxes for your products.
Non-tariff barriers
Most products can be imported freely into Taiwan and importers can directly apply to customs for clearance. Taiwan prohibits or restricts import of the following products:
1. Fake or spurious currencies or securities, or molds for printing counterfeit currency.
2. Articles infringing upon the rights of patents, trademarks and copyrights.
3. Contraband articles specified by other laws, such as:
Contraband drugs specified by the Medicine Law;
Foods and fruits from epidemic area;
Mainland China goods not permitted to import;
Endangered wildlife and their products unless approved by the Council of Agriculture in advance.
Taiwan's Custom Administration has a link to the overall list of products.
Product labelling, certification and packaging
Taiwan's labelling regulations, Commodity Labelling Act, amended on January 26, 2011, states that all imported goods have Chinese language labels and instructions, which shall be at least as comprehensive as the language-of-origin labels and accompanying instructions. This is governed by Taiwan's Food & Drug Administration department.
For the products which are to be sold in the domestic Taiwan market, the importer in Taiwan is responsible for converting all the labels, instructions, and sales literature from the foreign language into Chinese. The name/title and the address of the foreign manufacturer of the imported product may not be written in the Chinese language.
When selling into Taiwan, its labelling laws require the following to be on the label:
Name of the commodity.
Name, telephone number and address of the producer or manufacturer, the place of origin of the commodity, and the name, telephone number, and address of the importer for imported commodity.
Contents or composition of the commodity.
Major components/ingredients or materials.
Net weight, volume or quantity, or measurements shall be labelled in statutory measuring units and other measurements may be added when it is deemed necessary.
Date of manufacture in the Chinese calendar or Gregorian calendar; the expiration date or the term of validity if the commodity has a limited duration of storage; and other particulars as required by the Central Taiwan authorities.
**Taiwan uses the metric system**
Outer containers should bear consignees and port mark and should also be numbered (according to packing list) unless their contents can be otherwise readily identified.
Square recycle logos are required to be on recyclable containers. For plastic containers, triangle recycle logos should be shown.
Most textile goods are now subject to mandatory labelling requirements and importers should be contacted for specifics.
Certification
Live animals, animal products, plants and plant products require health certificates issued by an approved authority in the country of origin (two copies).
Old jute, feather waste, cotton rags etc. require a fumigation certificate (two copies).
Old newspapers require a sanitary certificate (two copies).
Packing
Exporters should make sure that any packaging used is capable of protecting the products from extreme weather and climate changes as well as the rigours of transport and handling.
Methods of quoting and payment
An irrevocable letter of credit (L/C) payable at sight is commonly used for settlement of international transactions. It offers protection to both the exporter and the importer.
Payment terms must be agreed to in advance. Whatever payment terms are agreed upon, make sure they are understood by all parties and that your client, representative or contact signs a mutually agreed document.
It is best practice for sellers dealing with new customers to use secured payment terms such as 100% payment prior to shipping, letters of credit, sight drafts or bills of exchange.
Selling to Taiwan – Documentary & Clearance Requirements
Documentation required:
It is essential to provide the correct documentation when selling to Taiwan. The documents required for shipments include:
A Commercial invoice (four copies). Apart from the standard information, commercial invoices must also include;

The Taiwan import licence number.
The Total unit price (including carriage, insurance).

A Bill of lading or airway bill.
A Packing list (two copies).
A Certificate of Origin is also required for designated products.
A Health Certificate, issued by an approved authority in the country of origin, is also required for live animals, animal products, plants and plant products (two copies).
Customs process:
A foreign supplier's pro forma invoice (quotation) is required for an importer in Taiwan to apply for an import permit and the establishment of a letter of credit.
Most documents presented for use in customs clearance processing must be prepared in Chinese to avoid delays and expedite clearance processing.
The commodity description and value shown on the commercial invoices must agree with those on the import license.
Taiwan's Bureau of Foreign Trade has an online application system.
Business Risks when selling to Taiwan
Companies selling to Taiwan should commit to the highest level of corporate behavior and familiarize themselves with the laws of the country and the penalties pertaining to bribery of foreign officials.
Intellectual Property Protection
Taiwan's trademark and patent laws are in line with international standards. The Taiwan Intellectual Property Office is responsible for the administration of patent, trademark and copyright laws. It has co-operation with many other international IP agencies.
Details on the fees involved can be found on the website.
Dispute resolution
The legal system in Taiwan is mainly based on the civil law system, with firm and clearly defined terms in the law codes and regulations. Hiring a local legal representative is common practice.
Selling to Taiwan – Taiwan Web Resources
Bureau of Animal and Plant Health Inspection and Quarantine
Bureau of Foreign Trade
Food and Drug Administration 
Intellectual Property Office
Ministry of Economic Affairs
Ministry of Foreign Affairs
Small and Medium Enterprise Administration, MOEA
Taiwan External Trade Development Council
Taxation Administration
Selling to Taiwan – About the Author
Aidan Conaty is the founder of TCI China and Goodada.com. Aidan has spent over 15 years assisting companies to trade internationally. He founded Goodada which assists companies to trade internationally.
He can be contacted email at aidan@goodada.com  or be contacted at:
(Europe/ Rest of the World) +353 1 885 3919;
(UK) +44.020.3287.2990
(North America) +1.518.290.6604