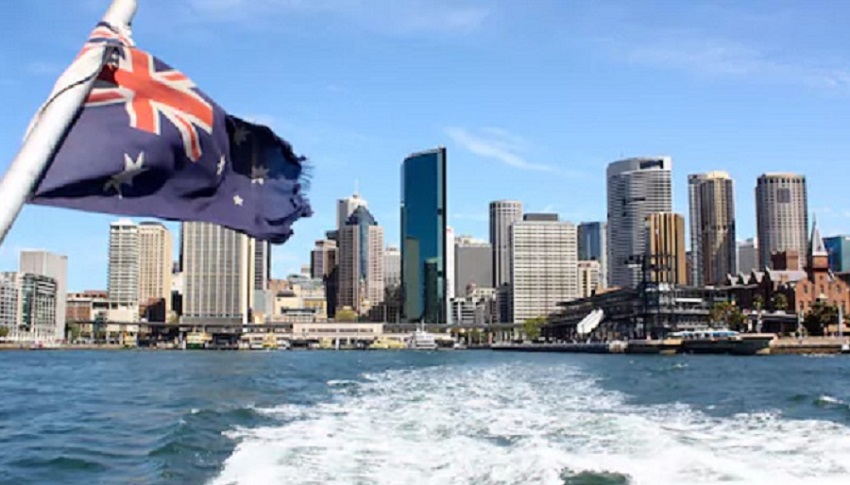 Selling to Australia – Tips and Background
Selling to Australia – Tips and Background – Australia is a stable economy in Oceania and is the 13th largest economy in the world. It is ranked as a high performing GDP economy (source Statistics Times).
Australia has an established governmental system, with a strong rule of law and effective regulatory policy. The World Bank ranks it in the top 20 in terms of the most accessible countries in the world to start, run and do business.
Australia has a population of 23.4 million with 30.3% of the population under 25 years of age (source cia.gov).
Australia's major exported products include iron ore, coal, gold, natural gas, beef, aluminium, wheat, meat (excluding beef), wool, alumina and alcohol.
Australia has the potential for exporters in the following sectors: financial services, healthcare, information technology services, travel and tourism, and franchising.
Australia has ten FTAs currently in force with China, Japan, Republic of Korea, New Zealand, Singapore, Thailand, US, Chile, the Association of South East Asian Nations (ASEAN) (with New Zealand) and Malaysia.
Australia's Business Culture
Make the appointment for your meeting a few days in advance, and indicate what its objectives are beforehand as well. If you already have a written agenda, people will appreciate you sharing it with them before the meeting.
Tardiness reflects poorly in a professional setting, so make sure to arrive on time or slightly early. If you're chairing the meeting, it is more crucial to start punctually.
Business cards are presented over introductions without formality. If this is not done then, they will be given out only if there is a need for another's contact details following discussions.
You may introduce yourself by your full name, but expect them to address you by your first name.
Before you begin discussing business, break the ice with a few minutes of social chat. This should usually only be about impersonal topics (such as the weather) to avoid intruding on others' private lives.
Proceedings should follow the set agenda, but it is likely that first meetings will serve the primary purpose of determining familiarity and trustworthiness. Therefore, people will be less concerned with getting to know you personally and more interested in learning about your credentials and ideas.
Australians may use humour throughout dealings to lighten the setting. Reciprocate this to build a good atmosphere for discussion. Also, do not be surprised if they use informal language that would be considered unprofessional in your own country (e.g. swearing can be frequent).
Give the impression that everything is well managed and under control. Australians like to feel relaxed about business, no matter what the situation may be.
Anyone present at a meeting is generally welcome to give their opinion, regardless of age or business hierarchies.
The use of a position of power as leverage in negotiations is frowned upon.
Appeal to their common sense during negotiations and be clear about your intentions. Support them with facts and figures, avoiding claims that you cannot demonstrate.
Negotiations tend to move quickly and smoothly as Australians usually begin with an honest and firm position which do not require back-and-forward tactics and offers. The initial proposal one has made is often their best.
Australians do not usually use bargaining tactics, and trying to haggle them over prices will likely discourage them from working with you.
They do not like high-pressure tactics or other types of selling that are confrontational and pushy.
Aim for a win-win outcome as an even deal will create better chances of future business with them.
Final decision making can take longer to proceed as subordinates are usually consulted before a decision is made.
Communication and Relationships
Australians are quite direct and clear-cut in their business communication. They are rarely intimidated by others' status of importance and talk straight when conveying their ideas. They want to be provided with plain facts, figures and goals. They will dismiss points that are made using emotional hype.
Australians are also likely to be open if they disagree with you, expect them to arrive straight to their point.
Because of their practical approach, Australians do not feel it necessary to build personal relationships before doing business. They will be more interested in your experience, credentials and the longevity of your company. Nevertheless, Australians are open to cultivating business friendships, especially in the long term. They enjoy building rapport so long as it does not seek to compromise either person's position in negotiations. Rarely are business favours done on personal grounds.
Hierarchies
By all appearances, managers may seem to be another member of the team as they only keep a marginal power distance. Nevertheless, authorities are still definitive. Managers generally try to reach decisions through inclusive avenues so employees can feel involved in the decision-making process.
Considerations
While giving gifts in business is unexpected, it will be appreciated and admired when one does so. If you decide to give one, make sure it does not seem to be an attempt at bribery. Gifts given at the sealing of a deal or closure of negotiations may be considered as congratulatory.
When faced with a problem, Australians tend to seek a quick resolve and move on rather than reflect on what has happened. They generally don't like to dwell on past errors.
Reliability is a highly regarded trait in Australian business culture; therefore when promises fail to materialise, it is often remembered.
If attending a business function, you are not obliged to drink alcohol if you do not wish to.
Setting up in Australia
A business enterprise in Australia can operate as a:
company
foreign branch
trust
joint venture
partnership
sole trader
Business formation is most commonly done through registration as:
Taxation and legal obligations differ depending on which business structure you choose. Find out more about setting up a business in Australia.
Success in the Australian market often means appointing a local agent or distributor. The bounds of that appointment are negotiated and may include only certain states of Australia, the entire country, or New Zealand as well.
Direct exports are possible if you're selling online or responding to enquiries from Australian companies.
Banking and Finance
The unit of legal tender in Australia is the Australia dollar. To get the best exchange rates, please visit Goodada's International Payments Service
Australia's banking system is stable, progressive, with strong governance. Indeed the World Economic Forum ranked it fourth in the world ranking of "soundest banks" (source World Economic Forum). The four largest retail banks in Australia are Westpac Banking Corporation, Commonwealth Bank of Australia, Australia and New Zealand Banking Group (ANZ), and National Australia Bank (NAB).
Australia does not restrict the flow of currency into or out of the country.
Selling to Australia – Tariffs and Non-Tariff Barriers
Tariff
For most products imported into Australia, Australian Customs do not require companies or individuals to hold import licenses, but importers may need to obtain permits to clear the goods. Further information on permits is contained here.
Goods entering Australia may incur duty, GST, and additional charges. Customs duty rates vary and depend on some factors, such as the type of products and country of origin. More information can be found on the ATO website at www.ato.gov.au/AusGST.
The Australian Border Force website lists the required documents for import. Australia has trade agreements with many countries click here to see a list of the current trade agreement between Australia and other countries.
Non-tariff barriers
Certain goods cannot be imported into Australia; click here to find out about prohibited imports into Australia.
Australia has stringent sanitary (animal-related) and phytosanitary (plant-related) restrictions for products that may contaminate its agricultural industry or environment. Before entry into Australia import risk analysis (IRA) must be undertaken on:
animals, their genetic material and animal products
plants (including for potential weed assessment)
biological control agents for control of pests
Some goods can be imported, but users might be restricted under state laws. You must ensure that your product, process or service conforms to the legal requirements set out in the relevant Australian standard.
Suppliers and manufacturers must make sure products are safe. Products must meet relevant safety standards, have clear instructions for proper use and include warnings against possible misuse.
In Australia, the Australian Competition and Consumer Commission (ACCC) is responsible for most mandatory standards.
Product Labelling and Certification
Certain goods must be correctly labelled with a trade description before they can be imported into Australia. Not all imported goods require labelling. Imported goods that need labelling, but do not meet labelling requirements, may be seized. Click here to find out more about Australia's labelling requirements.
It is the responsibility of the Department of Agriculture and Water Resources in Australia to ensure the importation meets the conditions regarding species, country of origin and other biosecurity requirements including pre-export preparation.
**Australia uses the metric system is its standard unit of measure.**
Methods of quoting and payment
Quotations should be made in Australian dollars. The price should be cited as a CIF price (CIF=Carriage+ Insurance+ Freight) unless the buyer requests a FOB price (Free on Board)
You should only use open account payment terms (delivery of goods or services before payment) when you have an established trading relationship. Typical payment terms in Australia are from 30 to 60 days. Early payments may receive a discount of 1%-2% off the invoice value.
Standard precautions in dealing with a first-time customer should be exercised, and safeguards instituted wherever possible at least until a relationship has been established.
Selling to Australia – Documentary & Clearance Requirements
Documentation required:
Exporters are generally required to provide the following documents for exports to Australia:
bill of lading/air waybill
commercial invoice
fumigation certificate (if applicable)
manufacturing declaration (if applicable)
packing declaration form
packing list permits and licences for regulated products
Customs process:
The Australian Customs and Border Protection Service regulate the movement of goods and people across the Australian border. Customs does not scrutinise every transaction relying on clients to self-assess the correctness of transactions. Australian importers are legally responsible for the accuracy of information supplied to Customs, regardless of who prepares the documents.
To find out more about the importation process in Australia, please click onto the ABF link.
Selling to Australia – Business Risks
Companies wishing to operate in Australia should commit to the highest level of corporate behaviour and familiarise themselves with the laws of their country and the penalties about bribery of foreign officials.
Intellectual Property Protection
Australian IP law is designed to encourage innovation and protect businesses that develop original IP to have a competitive advantage. Australia is also a signatory to some international agreements that protect IP in other countries. IP Australia is the Australian Government agency that administers IP rights and legislation.
Dispute resolution
The Australian Centre for International Commercial Arbitration (ACICA) is Australia's international dispute resolution institution. ACICA's objective is to promote and facilitate the efficient resolution of commercial disputes throughout Australia and internationally by arbitration and mediation.
Australia's legal system is based on the UK legal system. Commercial disputes through the legal system can be lengthy and costly.
Selling to Australia – Web Resources
Australia Border Force
Australian Centre for International Commercial Arbitration (ACICA)
Department of Agriculture and Water Resources of Australia
IP Australia
Selling to Australia – About the Author
Aidan Conaty is the founder of TCI China and Goodada. Aidan has spent over 15 years assisting companies to trade internationally. Goodada assists companies to trade internationally.
Aidan can be contacted email at aidan@goodada.com or be contacted at:
• (Europe/ Rest of the World) +353 1 885 3919;
• (UK) +44.020.3287.2990
• (North America) +1.518.290.6604