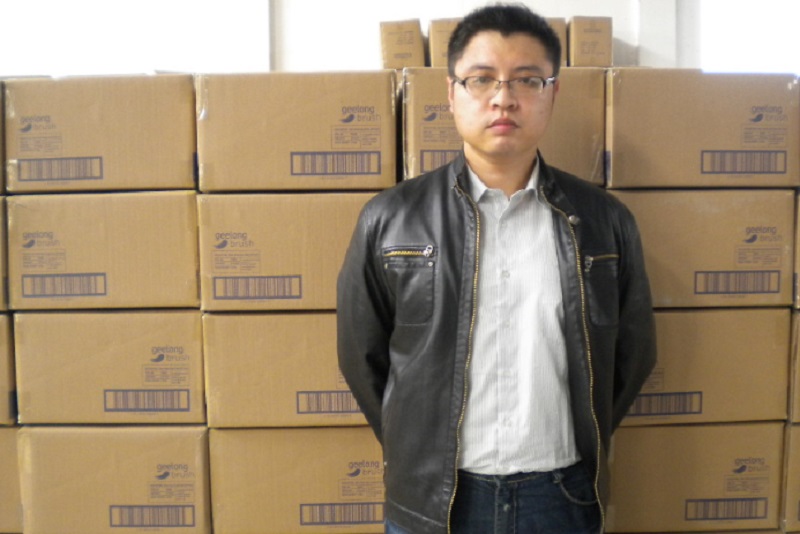 China Trade Mark Service – Intellectual Property Protection
China Trademark – Intellectual property rights infringement is common in China.  Registering your intellectual property and Trademark is essential.  The registration process for a trademark application in China can take up to 18 months. Products can only be protected once the application process has been completed.  Companies should conduct due diligence to see if similar trademarks have already been registered.  Current trademarks can be found in the China Trademark Office's official database.
China is also a signatory to a number of international intellectual property (IP) treaties administered by the World Intellectual Property Organisation (WIPO).
Goodada's China Trademark Application Process
Stage 1
Client contacts Goodada to request its Trademark Service
Stage 2
Client provides trademark names, logos and product background information for names they are interested in applying to have trademarked.
Stage 3
Payment issued to Goodada for Trademark Name Research.
Stage 4
Names and logos are researched for trademark availability within China.
Stage 5
Report on available trade names issued.
Stage 6
The client selects, if applicable, an available trademark name.
Stage 7
Client provides supporting documentation for application:

1. Business License

2. Company owner name and passport

Stage 8
Documents translated into Chinese by Goodada
Stage 9
Goodada Trademark Name Registration application is prepared for a name, product classification and trademark classification.
Stage 10
Goodada submits an application to the China Trademark Registration Bureau (CTRB).
Stage 11
CTRB 3 Stage Approval Process. (circa 17 months):

Stage.1 (+3 months post application) – CTRB provide initial approval/ rejection feedback.
Stage.2 (+12 months post-application) – CTRB provides 2nd round approval/ rejection feedback.
Stage.3 (+17 Months post-application) – CTRB issues a certification or rejects the application.

**Note the Certification is usually valid for 10 years**

Stage 12 (Optional)
Register Trademark with Chinese Customs

Goodada advises that companies also register their Trademark with Chinese customs; this will prevent and halt any movement of illegally branded products moving through Chinese ports.
**Key Trademark Information for China**
China works under a first to file system, meaning the first person to file an IP right there will own that right when granted.
It is essential to register your rights in China in order to be able to defend and enforce them.
It is very difficult to register trademark names which primarily contain location names or product names.
If you discover that your trademark name has been pre-registered by a third party, it is very important to immediately seek legal advice and guidance.
Selling to China – About the Author
Aidan Conaty is the founder of TCI China and Goodada.com. Aidan has spent over 15 years advising companies on their international trade strategies. Aidan is a qualified management accountant and holds a Masters in Business Administration.
He can be contacted email at aidan@goodada.com  or be contacted at:
(Europe/ Rest of the World) +353 1 885 3919;
(UK) +44.020.3287.2990
(North America) +1.518.290.6604