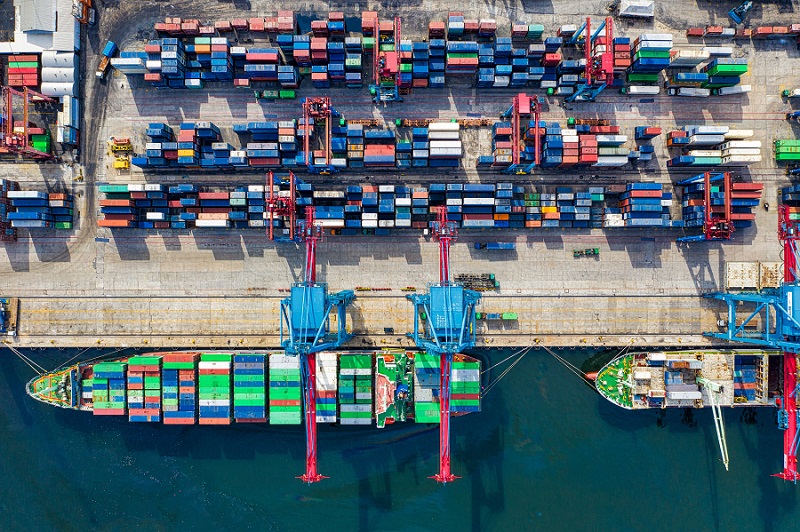 International Export Strategies – Barriers to international trade, investment and migration are now lower than they have ever been. The internet, improved communications and low transport costs move goods, services and people easier far than it has ever been.
The rise of the BRIC's (Brazil, Russia, India & China) and the MINT's (Mexico, Indonesia, Nigeria & Turkey) have created not only challenges but also opportunities for many companies to develop selling opportunities.
So what does a company need to do to commence working on developing a successful international export strategy? Well, there are three main strategies which your company must consider:
1. Which international strategy to use.
2. What strategy should be used to assess potential markets
3. Which strategy should be used to enter into a new market.
1. International International Strategies – Which international strategy to use.
A successful international strategy aims to balance the pressures for global integration versus the pressures for local responsiveness.
Global integration is where businesses concentrate and coordinate their operations and activities globally to gain efficiencies.
However, there can be conflicting pressures can force businesses to consider becoming locally responsive to meet local market characteristics, e.g. product and service standards, government regulations, business cultures and customer values and attitudes
Local responsiveness implies a greater need to adapt operations and activities from the broad global scale down to a local level which meets the needs of a local market.
This dilemma is trying to strike a workable balance between the benefits and costs of global integration versus local responsiveness. The four international strategies available to try and achieve this balance are:

This strategy leverages producer countries capabilities, innovations and products to gain sales advantages in other markets. It works where the pressures of global integration and local responsiveness are low (see graph). The downside of this approach is the limits of a home country centralised view of the business with the risks of skilled local competitors getting ahead.
This strategy maximises local responsiveness. It offers different products or services and operations in each separate country. These differences are designed to meet local market conditions and customer preferences. This type of strategy is used in the food and consumer product industries. The disadvantages of this strategy include manufacturing inefficiencies, such as cost and service variations. It also places a brands reputation at risk if national practices become too diverse.
The world is viewed as one market place in this strategy. There is a focus on standardized products and services. The business benefits from cost or quality efficiencies because of these standardizations.  The drawback for this strategy is reduced flexibility due to standardization, which inhibits the ability to adapt activities and products to local conditions.
It is the most challenging of the four approaches, as it tries to maximise both responsiveness and integration. It aims to unite the critical advantages of multi-domestic and global strategies while minimising their disadvantages. The significant advantage of this strategy is its capacity to support efficiency and effectiveness while at the same time, being able to serve local needs and leverage learning across units.
**International Export Strategies – Tips**
Strategies can be mixed and blended to suit your companies requirements for different markets
It might be worth considering a regional strategy instead of a national strategy. This strategy aims to attain some of the economic efficiency and locational advantages while also achieving local adaptation advantages.
Items to consider when operating in diverse countries include price differences, labour costs, knowledge, capital & tax issues and regulation.
 2. International Export Strategies – Identifying and selecting a suitable market.
After deciding on the type of international strategy to pursue, you next need to decide on which foreign market to enter. Each market has its unique differences and can be assessed according to three criteria:
2.1 Market Attractiveness
2.2 Defenders Reactiveness
2.3 Defenders Clout
 2.1 Market Attractiveness
You need to assess how attractive a new market is to your company. When deciding on this, you should ask the following questions:
2.1.1 What is the level of political risk in doing business in that country? Is the political environment stable and supportive of foreign trade?
2.1.2 What are the critical economic comparators of the target country? Does it have a high consumption middle class? What are the disposable income levels of the country?
2.1.3 What is the makeup of the society in the target country? What is the size of your target demographic market segment?
2.1.4 Can your business avoid corruption, enforce contracts or protect its intellectual property? What is the state of security and can you protect your staff in that country?
** International Export Strategies – TIPs**
You should try and match the compatibility of the target country with your company's home country, e.g. a Spanish company can fit easier with South American market instead of an Asian market.
A framework which you can use to match your company with a country is the "CAGE framework". It measures the distance between your company and the target country in terms of Cultural, Administrative, Geographical and Economic distance. Click here to learn more about CAGE
 2.2 Defenders Reactiveness
You need to determine how established companies in your target market will react to your entry. How will they retaliate and what likely counter moves will they use to prevent you from taking their customers?
 2.3 Defenders Power
When assessing a potential market, you need to ask, "What power does the defender have to organise a fightback against your entry"? Power does not mean only market share but what connections the defender may have with other influential players in the market such as retailers, suppliers or governments. You need to work out how this power might be used to affect the success of your company in that targeted market.
 

3. International Export Strategies – Identifying a suitable entry strategy for a new market
One of the biggest challenges businesses face is determining an appropriate entry strategy for a new market. In deciding a proper entry strategy, you consider the following factors: resource and investment requirements, control risks, transport costs, trade barriers, entry speed.
For example, if entering an entirely new and unknown market, a joint venture may be preferable as a local partner should be able to provide valuable market and institutional knowledge. However, if your products use unique and patented technologies and the ability to enforce contracts and protect intellectual property is weak. A wholly-owned subsidiary may still be the wiser choice.
The table below outlines the characteristics of the main market entry strategies:

The main market entry strategies are:
It is the most basic option. Its advantages are that it is low cost, low risk, requires limited resources and offers speedy market entry. Its disadvantages include higher transport costs and the possibility that similar products can be manufactured cheaper in the target market.
The advantage of this strategy is that resource commitments and political risk is low. The disadvantages are the potential loss of control over technologies, products and service quality.
The advantages are that an international company can build on the knowledge of a local partner in terms of customer needs and local institutions. Risk and costs are shared with the local partner. The main disadvantages are loss of control and a high risk of conflict between partners as the joint venture evolves and changes over time.
Wholly Owned Subsidiaries (international exporting strategies)
The advantage of this strategy is that the company retains full control over its operations and assets. The disadvantages are that entry into a market involves a substantial commitment of resources and costs. There is a significant risk of failure. Acquiring a local firm can reduce this risk.
About the Author
Aidan Conaty ACMA GCMA is the founder of TCI China and Goodada.com. Aidan has spent over 15 years assisting companies to trade internationally. If you are interested in contacting Aidan to discuss this article about international export strategies or are interested in using his international business consulting services, his email is aidan@goodada.com  or he can be contacted at:
(Europe/ Rest of the World) +353 1 885 3919
(UK) +44.020.3287.2990
(North America) +1.518.290.6604
International Export Strategies – References & Further reading
– Johnson, G, Whittington, R, Scholes, K, Angwin, DN & Regner, P 2017, Exploring strategy. 11th ed. edn, Pearson, London.
– Pankaj Ghemawat – https://www.ghemawat.com/globe-course/readings/195/Differences+and+the+CAGE+Distance+Framework