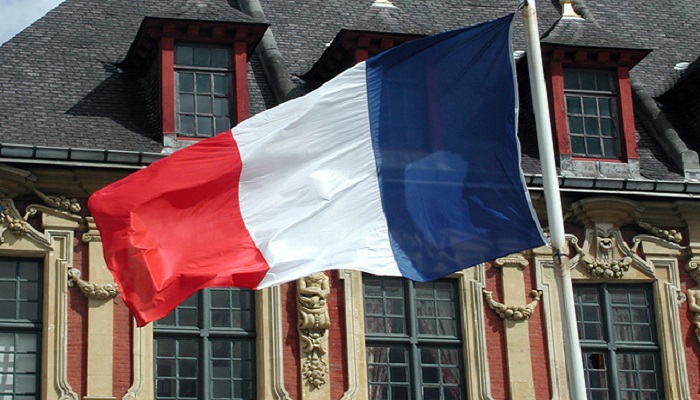 Trade with France – Overview
Trade with France – France is the second-biggest economy in the European Union. It is regarded as one of the keystone counties within the European Union as it straddles both the "Northern Countries" and the "Mediterranean Countries". In 2019 it made up 3.24% of world Gross Domestic Product (GDP) (source: World Economic Forum).
In 2019, Frances economy ranked as is the 7th largest economy in the world according to the World Bank.
France has a formalised governmental structure with a separate judicial system. France is ranked in 32nd place by the World Bank on its ease of doing business rankings.
The population of France is 67.85 million people, with 30.24% of the population under 25 years of age (source cia.gov).
France is one of the six founding members of the European Union trading block. It makes its international trade deals through the European Union. It is a dominant market within the European Union and accounts for 14.9% of the European Union's GDP in 2017 (source: Eurostat)
France Business culture
While the French language is one of the top five spoken languages in the world, it is primarily found in Europe and Africa. In France, French people are very proud of their language and often refuse to speak to individuals who don't try to commence a conversation in French before switching to English. It is good manners to ask beforehand if English can be used, preferably in French!
In France, the use of formal titles and surnames is used in meetings and correspondence.
The dress code is essential, in business terms men should dress in formal corporate wear while women are expected to wear semi fashionable corporate attire.
Relationships are an essential part of French business culture, and you will often spend time getting to know your colleagues before discussing business. French companies are interested in long-term partnerships and once established, they need to be maintained with regular visits to France.
Business people in France are usually straightforward, questioning, and probing. They tend to treat the business discussion as an intellectual exercise. Therefore, logic will dominate discussions, which at times might become intense.
Business cards are exchanged quite soon after the commencement of a meeting. Avoid double-sided business cards.
The French are tolerant of individuals who may be only a few minutes late to a meeting.
Setting up in France
The Invest in France (IFA) has information for those firms who are considering setting up in France.
Firms wishing to enter into the French market have a variety of options, including:
Using a sales agent. Firms should verify that any agreements which they make are under EU laws – Council Directive 86/653/EEC.
Establishing a representative office. It is recommended for some industries to set up an office in France. Advice on how to open an office can be sought via the French Chambers of Commerce & Industries.
Franchising. The French franchise sector ranks first in Europe in terms of sales and has doubled over the last ten years. Franchising is highly regulated in France for more information on specific legislation that can be found on the website of the European Franchise Federation.
Joint venture or strategic alliance. European Union rules and regulations need to be taken into account when considering this strategy.
eCommerce. French B2C commerce of products and services is one of the largest markets in the world, ranking second in Europe and fifth in the world in terms of online consumption in 2017. It is recommended to start small and selecting the markets that show the most potential. If the French market represents an excellent opportunity, seek out local service providers and experts that can help with a digital marketing strategy.
Trade with France – Sourcing Products
France's primary exported commodities include:
Machinery and transportation equipment,
 Aircraft,
Plastics,
Chemicals,
Pharmaceutical products,
Iron and steel,
Beverages
When sourcing from France, it is recommended to have the products QC inspected at the seller's location in France. Goodada's France Quality Control Inspection Services offer Factory Audits and Product checks across all parts of France.
Banking and Finance
The unit of legal tender in France is the Euro (€ EUR).
There are six main banks in France – Crédit Agricole – LCL, BPCE (Banque Populaire Caisse d'Épargne), Société Générale, BNP Paribas, Natixis, Crédit Mutuel – CIC group,
Frances's banking and financial system are very well established. Paris has been an important commercial center since the 19th century. The European Banking Authority is also moving to Paris in March 2019 following Brexit.
Trade with France – Tariffs and Non-Tariff Barriers
Tariff
France is part of the European Union trade bloc. Any agreements with the European Union apply to France. To find out more about the countries which the European Union has trade agreements with, please visit the EU's Negotiations & Agreements page.
Tariffs and duty rates are constantly revised and are subject to change without notice. It is worth visiting Frances Customs Service to determine any customs or import taxes in France for your goods or service.
Non-tariff barriers
France imposes restrictions on the sale or use of certain products including:
Agricultural products.
Chemical products.
Cultural goods.
Food products.
Fauna and Flora.
Ores and Alloys.
Pharmaceuticals products.
Products for Torture.
Weapons and Explosives
To discover more on restricted products in France, click onto this France restricted and prohibited products listing.
Product labelling, certification, and packaging
Labels in France must not only meet its national regulations but also must conform to European Union requirements. Information on the labelling of products in the interest of consumers and compliance procedures are available at Summaries of EU Legislation. Labels must be in French.
Food information and labelling legislation must comply with EU legislation. Please click on Food Labelling Information to learn more. For organic produce, EU legislation requires that imported organic food from non-EU countries (third countries) be produced to the same standards as that from the EU. For more information, visit Trade in organic products.
The CE mark is a mandatory conformity marking for certain products sold within the European Economic Area (EEA).
The EU also may require certain marks for specific products. A mark is a symbol or pictogram that appears on a product or its packaging—these range in scope from signs of danger to indications of methods of proper recycling and disposal.  Such marks intend to provide market surveillance authorities, importers, distributors, and end-users with information concerning safety, health, energy efficiency, and environmental issues relating to a product.  For more information about EU Marks and requirements, please click here.
Certification
France abides by the import rules and regulations of the European Union. It is especially true for food products. Information for EU Food requirements can be found here. However, each country may maintain additional elements such as licenses.
Packing
You should have your packaging approved with the importer in France as their market might have some specific preferences. Goods should be marked according to European Union requirements.
Methods of quoting and payment
The most popular method of issuing and receiving payments in France is electronic funds transfer (EFT, equivalent to SWIFT or wire transfers).
Payment terms must be agreed to in advance, which can include 30/60/90 day terms. Whatever payment terms are agreed upon, make sure all parties understand them and that your client, representative, or contact signs a mutually agreed document.
It is best practice for sellers dealing with new customers to use secured payment terms such as 100% payment before shipping, letters of credit, sight drafts, or bills of exchange.
Both private and public credit insurance is available in France through companies such as Euler Hermes, Coface, and Atradius.
Trade with France – Documentary & Clearance Requirements
Documentation required:
For information about the documentary requirement of France, you should visit the EU's Trade Help desk Page.
The single administrative document (SAD) is a form used for customs declarations in the EU, Switzerland, Norway, Iceland, Turkey, the Republic of North Macedonia and Serbia. It is composed of a set of eight copies each with a different function.
All companies established outside of the EU are required to have an EORI number. For more information on EORI numbers, please visit the EU EORI's page.
Customs process:
Before moving goods into the Union's customs territory, an entry summary declaration should be lodged. The declaration is mainly intended to enable customs to conduct a risk analysis for security and safety purposes. The entry summary declaration must be distinguished from the summary declaration for temporary storage which is a notification of presentation to customs and serves the purpose of registration of the goods.
Exporters to France can find information about the Import requirements of France from the French Customs website.
European Union Customs procedures for import and export can be found here.
Trade with France – Business Risks
It is recommended to get insurance for your products. Goodada Insurance provides clients with online insurance facilities.
Businesses wishing to operate in France should commit to the highest level of corporate behaviour and familiarise themselves with French and European laws on bribery and the penalties about the corruption of officials.
Intellectual Property Protection
France is very strict concerning counterfeiting, especially where clothing, leatherwork, etc. are involved. Products can be seized and destroyed. For more information, visit the Counterfeiting section of the French government's Customs website (available only in French).
In France, patents and trademarks are administered by the INPI. The Madrid International Trademark System (WIPO) and Office for Harmonisation in the Internal Market (OIHM) also cover IP protection for Europe.
Dispute resolution
France has a very well established legal system. This system is also intertwined with the legal system of the European Union. Hiring legal expertise is highly recommended.
Trade with France – About the Author
Aidan Conaty ACMA GCMA is the founder of TCI China and Goodada.com. Aidan has spent over 15 years assisting companies to trade internationally. TCI China provides trade support services for China. Goodada helps companies to sell globally. Aidan was awarded the Seamus McDermott  MBA scholarship from Trinity College Dublin.
Aidan can be contacted email at aidan@goodada.com  or at:

(Europe/ Rest of the World) +353 1 885 3919
(UK) +44.020.3287.2990
(North America) +1.518.290.6604
Trade with France – Web Resources
Afnor
French Customs
French Ministry for the Economy and Finance
Invest in France
French Government Investment Bank
Statistical Institute of France
Testing  Laboratory of France – Labratoire National D'Essai – L.N.E.
Official Gazette/ Journal Officiel
National French Standards Association/ Association Francaise de Normalisation –
National Institute of Industrial Property/ Institute National della Propriete Industrielle – INPI
COFRAC – French Accreditation Agency
French Economic Ministry CE Certification Information
Useful European Union Web Resources
Coordination of the laws of the Member States relating to self-employed commercial agents (Council Directive 86/653/EEC)
Agreements of Minor importance which do not appreciably restrict competition under Article 101(1) of the Treaty establishing the European Community
Directive on Late Payment
European Ombudsman
EU's Data Protection Directive (95/46/EC)
EU's General Data Protection Regulation (GDPR)(2016/676/EC)
Information on contracts for transferring data outside the EU  
EU Data Protection Home page
Consumer Rights Directive
Distance Selling of Financial Services
EU VAT Directive 2006/112/EC and its Implementing Regulation 282/2011
The Unfair Commercial Practices Directive /
Nutrition and Health Claims made on foods- Regulation 1924/2006
Regulation on Food Information to Consumers
Health & Nutrition Claims
Tobacco Policy
Product Liability
Product Safety
Legal Warranties and After-Sales Service
Copyright
European Patent Office (EPO)
EU Intellectual Property Office (EUIPO)
World Intellectual Property Organization (WIPO) Madrid