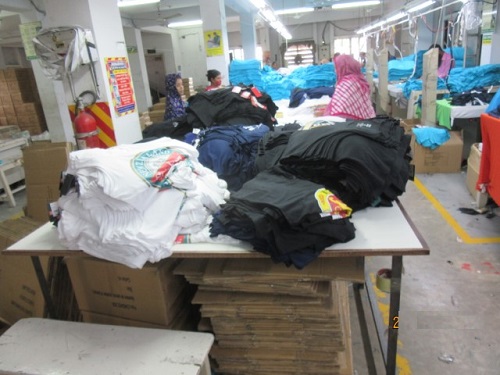 Third-Party Inspection Services in India – Table of Contents
Third-Party Inspection Services & Verification Services in India
So what is Quality Control Inspection Services in India?
What is Cargo Inspection Services in India?
So is Goodada one of the Top 10 inspection companies in India?
So, what can a Third Party Inspection Agency inspect in India?
Over to you…
Third-Party Inspection Services & Verification Services in India
A Third Party Inspection Service is a service is carried out by an independent third-party inspection service company.
It takes place at a seller's location in India.
The objective is to check and confirm that the goods being purchased meet the buyer's standards.
This inspection should be done before the goods are shipped from the seller's premises in India.
So What is Quality Control Inspection Services in India?
Third-party inspection companies conduct quality Control Inspection Services in India.
Factory Audits and Product Inspections are the two main services.
Audits check the seller or factory.
The audit checks that they are legitimate, have a trading history.
An auditor will review a factory's quality control systems and labour practices and rules.
Audits usually are conducted before any order is placed.
They are part of a buyer's quality and ethics review program.
A buyer can order an inspection after they have placed an order with their supplier in India.
There are four main types of product inspections
What is Cargo Inspection Services in India?
Goodada offers Cargo Inspection services in India and across the world.
A Cargo Inspection is a very important inspection service.
All goods shipped out of India must have a cargo inspection.
Cargo Inspections focus on verifying quantities, packing materials, shipping marks, and packing lists.
Goodada's inspectors review the actual cargo loading process. They will also check the shipping container or vessel and record its details.
Quality control inspectors may also monitor drop testing procedures and report results.
Cargo Inspections are conducted at different transport stages. For example, at the point of departure from a Supplier location. Or when loading onto a shipping vessel.
So is Goodada one of the Top 10 inspection companies in India?
Not just in India, Goodada is one of the top 10 third-party inspection companies in the world.
Clients require a third-party inspection company to offer a service in many countries.
They also want to have one contact who can organize all these inspection services. Goodada leads this service.
So, what can a Third Party Inspection Agency inspect in India?
India's exports are growing. It has increased its exports of commodity products.
Professional Third Party Inspection firms, such as Goodada, can inspect most products, anywhere in India.
So, Over to you…
If you have any difficulty with a supplier in India. Or you want to find out about how to third-party inspections in India.  So, please contact me.
Contact Person: Aidan Conaty
Mobile- Messenger (Click to Connect)

Laptop / PC (Click to Connect)

Phone:(Europe/ Rest of the World) +353 1 885 3919 ; (UK) +44.020.3287.2990 ; (North America) +1.518.290.6604