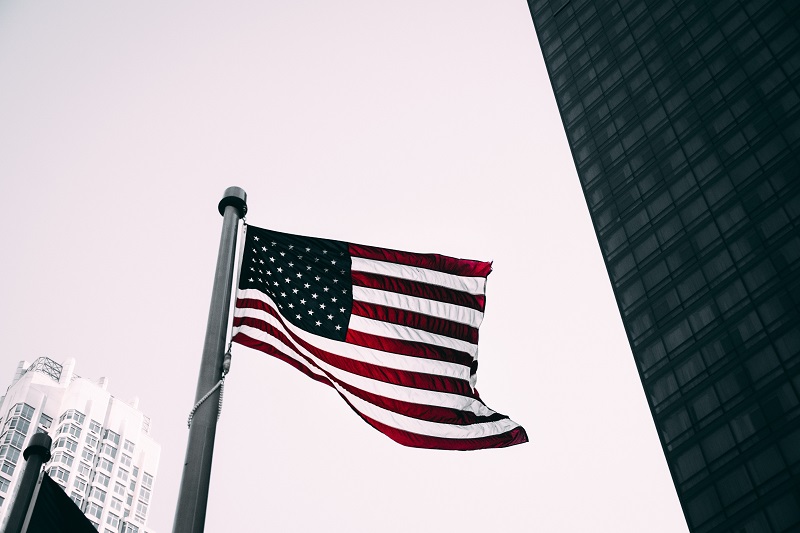 Selling to the USA – Overview
Selling to the USA – The United States (US) is the most significant, most competitive and technologically advanced economy in the world. It has an annual Gross Domestic Product (GDP) of over US$18 trillion (nominal). In 2018, the US had 17.9% of world Gross Domestic Product (GDP) (source: World Economic Forum).
The US is the largest economy in the world (source: the World Bank).
The US has a stable government, an effective legal system and a robust regulatory system. It is ranked in the top 10 at 8th place by the World Bank in its ease of doing business rankings.
The US has a population of over 329 million people, with 31.74% of the population under 25 years of age (source cia.gov).
USA Business Culture
Business is conducted in English.
Face-to-face business meetings are considered essential in developing and maintaining business relationships. Americans like to build relationships through business.
Be punctual; arrive at a meeting at least 10 minutes before the appointed time.
When presenting to Americans, one will generally receive polite and encouraging feedback. However, this may not mean that they are interested in the product or service.
Negotiations and counter-offers are part of the business culture in America. Prepare your pricing and offers to be able to accommodate this process.
Americans like to get straight to the point; this is expected and appreciated during negotiations.
Americans can be very blunt. While this directness may be considered as rude in some business culture, there generally is no malice intended.
Americans like to work with very detailed contracts.
It is prevalent for lawyers to check and review any contracts.
After a meeting and immediate follow up is expected.
If you are unsure of the dress code for your industry in the US, it is best to dress conservatively in a business suit. American business people are sensitive to dress standards.
Any agreed delivery dates and agreed quantities must be achieved.
Setting up in the United States
Are you looking for new customers in the USA? If yes, please contact me, and I would be delighted to provide you with the names of buyers in the USA for your product.
It must be remembered that the US is a federal system and not a single market. Each state should be considered as a separate and different entity which has its practices and procedures. When setting up in the US, you need to determine the implications of how the regulations and rules of each state could alter the approach which you can use to develop business within that state.
The US market can be segmented geographically into seven regions:
– Northeast (Connecticut, Maine, Massachusetts, New Hampshire, New York, Rhode Island and Vermont)
– Mid-Atlantic (Delaware, Maryland, New Jersey, Pennsylvania and Washington DC).
– Midwest (Illinois, Indiana, Iowa, Kansas, Michigan, Minnesota, Missouri, Nebraska, North Dakota, Ohio, South Dakota and Wisconsin).
– The West (Alaska, California, Colorado, Hawaii, Idaho, Montana, Nevada, Oregon, Utah, Washington and Wyoming).
– The South (Alabama, Arkansas, Florida, Georgia, Kentucky, Louisiana, Mississippi, North Carolina, South Carolina, Tennessee, Virginia and West Virginia)
– Southwest (Arizona, Oklahoma, New Mexico and Texas)
– Alaska & Hawaii
When deciding to enter a new market, you must consider the following questions:
1. Is there is a market for your product or service?
2. Is your pricing competitive when compared to other competitors in the market?
3. Do you need to localise your product?
Businesses wishing to enter into the US market have a variety of options, including:
Selling online to customers in the US.
Using local US representation and export to the US.
Establishing a US subsidiary or trading.
Entering into a joint venture or strategic alliance with an existing US business.
Buying an existing US business.
Delaware is the state of choice for many international companies to incorporate, it is because US venture capitalists will only invest in Delaware based companies as Delaware has the most sophisticated and company-friendly corporate laws in the United States.
Banking and Finance
The unit of legal tender in the United States is the US dollar US$
The United States banking and financial systems are very advanced and globalised. Many of the world's leading banks and investments banks have a presence in the US.
It can be challenging to set up a bank account in the US, as most banks require a US credit score. However, it might be worth seeking advice from your local bank on how to open a US-based bank account.
Foreign exchange regulations have little impact in the US. There are no restrictions on the amount of capital moved in and out of the US.
Selling to the USA – Tariffs and Non-Tariff Barriers
Tariff
The US is a very open economy. It enjoys trade agreements with many countries and trading blocs from around the world. Until recently, the US had imposed low trade tariffs on imported products. However, President Trump has been actively raising import taxes to regain the US's influence within global trade. It is recommended that you research this through your local government trade support office.
When exporting to the US, you are required to use the service of a licenced US Customs broker. The Customs Broker will be able to assess the tariff classification, quota compliance and anticipation of difficulties in the entry of products you export to the USA. If you require a US customs broker, please contact me, and I will be delighted to link you up with a US Customs licence broker.
All goods that enter the USA are categorised according to the Harmonised Tariff Schedule. Import regulations can and do change without notice. It is advisable always to check to ensure that there have been no changes in tariffs for your goods.
Non-tariff barriers
The foreign exporter should make sure that the United States importer has been provided with proper information so the importer can:
Submit the necessary information concerning packing, labelling, etc., and
Make arrangements required for entry of the merchandise into the United States.
There are several regulatory requirements concerning product safety. The  Consumer Product Safety Improvement Act (CPSIA) covers items such as children's products and durable infant and toddler products. It also requires domestic manufacturers or importers of non-child products to issue a General Certificate of Conformity (GCC). These GCC's apply to products subject to a consumer product safety rule or any similar CPSC rule, ban, standard or regulation enforced by the Commission.
The US Food and Drug Administration (FDA) monitor and regulate the following products which are imported into the US:
– food
– drugs
– medical devices
– radiation emitting products
– vaccines, blood and biologics
– animal and veterinary
– cosmetics
– tobacco products.
Please click on this link for detailed information (from page 106) on Prohibitions, Restrictions, Other Agency Requirements for importing products into the USA.
Insurance
It is usual for US vendors to require product liability insurance and adequate coverage from their suppliers. This coverage should be appropriate to cover products, the company's directors and company's officers.
If you require a USA Insurance, please contact me, and I will be delighted to provide you with the name of a reputable US Insurance company.
Product labelling, certification and packaging
The Fair Packaging and Labelling Act control labelling requirements for consumer commodities. It is enforced by the FDA and Federal Trade Commission (FTC) and requires:
Product identification.
Name, place of business of the manufacturer, packer or distributor.
Net quantity of contents (both metric and US customary) units.
The FDA has specific labelling requirements for food, drugs, cosmetics and other products.
The US Customs checks products to make sure that they meet the packing and labelling requirements.
Labels for food items must list the nutritional value and list all the ingredients in order from the largest to the smallest.
If you are exporting foodstuffs or pharmaceuticals to the US, you must submit your labels to the US FDA for approval, before products are exported to the USA.
To access information for labelling requirements for textiles and wool products, please visit Threading Your Way Through the Labelling Requirements Under the Textile and Wool Acts.
Apparel items are subject to labelling, and flammability requirements and articles containing fur or wool have additional labelling requirements.
Certification
All meat and meat products must be certified to show that they have been processed at approved locations which have been inspected by US customs.
Import permits and licences are required for milk and dairy products.
The foreign exporter should make sure that the United States importer has been provided with proper information so the importer can:
Submit the necessary information concerning packing, labelling, etc., and
Make arrangements required for entry of the merchandise into the United States.
Packing
You should check the packaging requirements with the importer in the US as they may have local demands and preferences. Goods should be marked according to US requirements.
Methods of Quoting and Payment when selling to the USA
An irrevocable letter of credit (L/C) payable at sight is commonly used for settlement of international transactions. It offers protection to both the exporter and the importer.
Payment terms must be agreed to in advance. Whatever payment terms are agreed upon, make sure all parties understand them and that your client, representative or contact signs a mutually agreed document.
It is best practice for sellers dealing with new customers to use secured payment terms such as 100% payment before shipping, letters of credit, sight drafts or bills of exchange.
Selling to the USA – Documentary & Clearance Requirements
Documentation required:
The following documents are generally required for the importation of goods into the United States:
Commercial Invoice
Certificate of Origin, bill of lading, packaging list and special certificates
Airway Bill or bill of lading
Packing List
Any special certifications required by US authorities
Customs Process:
It is considered the best practice to use the services of a licensed customs broker to complete the customs clearance transaction in the USA
Exporters to the US can find information about the Import requirements of the USA on the US Customs and Border Protection website.
Selling to the USA – Business Risks
Organisations wishing to operate in the US should commit to the highest level of corporate behaviour and familiarise themselves with the laws of the country and the penalties about bribery of foreign officials. They should have suitable insurance cover which adequately protects the company, it directs and officials.
Intellectual Property Protection
The United States Patent and Trademark Office (USPTO), offers companies and individuals a high standard of Intellectual Property (IP) protection. It has comprehensive IP laws and has vigorous enforcement in the event of an infringement.
Before businesses enter the US marketplace, they should conduct an IP audit and also seek legal advice on how best to protect their IP rights in the US. If you require legal advice, please contact me, and I will be delighted to provide you with the name of a reputable legal advisor.
Dispute Resolution
The US has a highly developed legal system. Lawyers are commonly used to address issues or concerns. Hiring a local legal representative is standard practice and best advice.
Selling to the USA  – Web Resources
American National Standards Institute
SelectUSA
US Census Bureau
US Consumer Products Safety Commission
US Commercial Service
US Federal Government Information Centre
US Harmonised Tariff Schedule (US International Trade Commission)
US Food and Drug Administration 
US Customs and Border Protection 
US Small Business Administration
Selling to the USA – About the Author
Aidan Conaty is the founder of TCI China and Goodada.com. Aidan has spent over 15 years assisting companies to trade internationally. TCI China provides trade support services for China. Goodada helps companies to trade internationally.
Aidan can be contacted email at aidan@goodada.com or at:
(Europe/ Rest of the World) +353 1 885 3919
(UK) +44.020.3287.2990
(North America) +1.518.290.6604