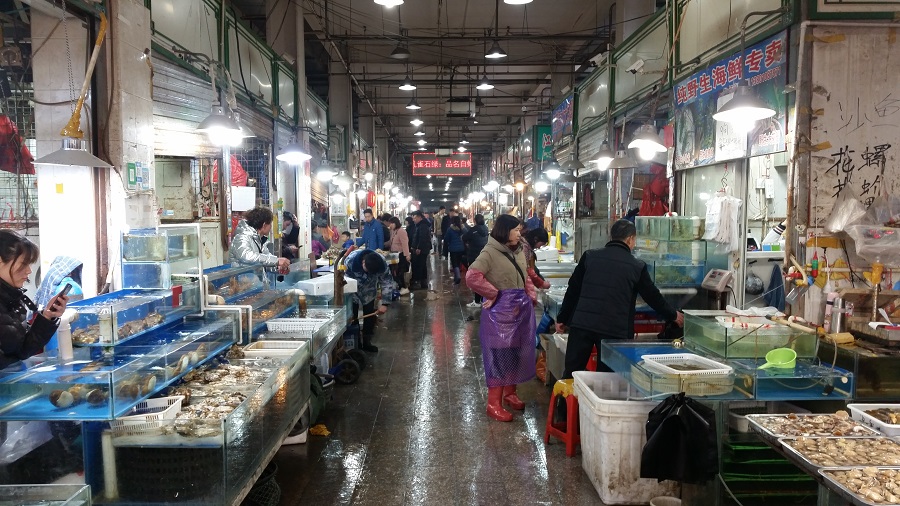 Seafood Inspections in China – China's seafood imports continue to break records, amounting to nearly $20 billion annually. Each year imports have grown significantly when compared to the previous year. It has resulted in a massive demand for seafood inspections in China. Goodada Inspections has been providing Seafood Inspection services across China since 2004.
China Seafood Imports can be broken down into two categories, imported Seafood for consumption and imported Seafood for further processing and export. This blog aims to inform readers about the types of seafood inspections that meet both categories.
If you need more information or require an inspection of Seafood in China, please do not hesitate to contact me.
Seafood Inspections in China, table of contents
Who inspects Seafood in China?

What is a Seafood inspection process?

Types of Quality seafood Inspections in China?

Is Seafood from China safe to eat?
Who inspects Seafood in China?
It depends on the purpose of the inspection. In terms Currently, there are many seafood inspections taking place in China due to additional Chinese Government requirements. These inspections are conducted by Chinese Government departments such as China's General Administration of Quality Supervision, Inspection and Quarantine (AQSIQ) and the Chinese Customs.
Many firms that export seafood to China request inspections in China. They often ask an inspector to be present to check the condition of the Seafood when it arrives at the customer's location or the arrival point in China. These inspections are carried out by international third-party inspection firms such as Goodada Inspections.
Many seafood exporters use Goodada to conduct inspections and verification services on any potential buyers in China. Goodada's Buyer Verification services can help seafood exporters to save good money on unsuitable buyers.
Additionally, other Seafood companies must demonstrate to their stakeholders that their suppliers work to ethical standards. As well as inspecting Seafood in China, Goodada also provides Supplier Code of Conduct services. This service enables firms to conduct third-party assessments of their supplier's adherence to ethical practices and procedures. Here is a link to an article I recently wrote about this topic.
What is a Seafood inspection process?
Many times we at Goodada are contacted by Seafood exporting companies who are receiving many complaints from their customers in China regarding the condition of the Seafood or if the shipment is live Seafood, there being a high mortality rate in the load.
Many buyers make high credit claims, which puts a seafood exporter in a challenging position. They can give credit to the customer to retain the business or refuse and then potentially lose that business from the buyer in China.
So, the best approach to overcome this is to have inspectors at the arrival location inspect the Seafood with the client when they open it. This way, the firm can confirm the condition of the Seafood upon arrival and have a third-party assessment of the delivery and any potential claim by the buyer in China. Another advantage is that it keeps the buyer in China honest and reduces the chances of any exaggerated claims being made to the exporter.
This Inbound Cargo Inspection can be a random inspection. The exporter does not require an inspector to check every shipment. But having him conduct random checks is an economical way to reduce money lost due to exaggerated claims and keep a monitoring service on seafood shipments to China.
Types of Quality seafood Inspections in China
Seafood exports to China continue to rise year on year. China imports seafood for domestic consumption or for processing and re-export.
Concerning domestic consumption, China is being supplied with bulk frozen seafood products such as shrimp, prawns and pelagic fish. Exporters require help reviewing damaged seafood cartons or confirming missing delivered quantities. In this instance, the most suitable Quality Seafood Inspection is to have an inspector visit the Storage facility where the Seafood is stored to inspect the condition of the cartons and take a count of any cartons which may have defects.
For high-end aquatic products such as live Crabs, Oysters or similar products, Exporters face not only the challenges of transporting the live Seafood to China but also meet the risks of mistreatment due to incorrect handling of the Seafood by the buyer in China.
A typical example of this relates to living crabs. International Live Crab exporters put the crabs " to sleep" for the transport phase. However, when a buyer in China receives the crabs, many put the crabs into a storage tank of water, where the crabs may drown as they are still asleep. So in this instance, the object of the Quality Seafood Inspection would be to watch the buyer give the crabs time to wake up before placing them into water.
Is Seafood from China safe to eat?
There are two types of Seafood available in China. Domestic produced Seafood and Imported foreign Seafood.
So, the best rule of thumb for China is to consume Seafood from cities and regions with a tradition of consuming and producing Seafood. Inland locations may have lake or freshwater-based fish. However, any seafood will have travelled many miles to arrive at the dinner plate for consumption.
China seafood imports. China has a very robust system for the time importation of food. Chinese customs only permit pre-approved suppliers to export Seafood to China. Then very often, authorities in China will inspect and conduct random checks on the Seafood when it lands in China. Consumers should ensure that they are purchasing genuine imported seafood.
So is Seafood from China safe to eat? Many importers should have some procedures which monitor and trace food coming from China are exporting. Global firms should have this as part of their standard quality control procedures. Smaller importers may overlook this.
So, for those needing Seafood Inspections in China.
Goodada offers a range of different seafood inspections in China. So, if you require help checking the quality of seafood in China or you need a new buyer verified. Do not hesitate to contact Goodada today. Below are contact details for you.
Therefore, for more information, contact:
Contact Person: Aidan Conaty
Mobile- Messenger (Click to Connect)

Laptop / PC (Click to Connect)

Phone:(Europe/ Rest of the World) +353 1 885 3919 ; (UK) +44.020.3287.2990 ; (North America) +1.518.290.6604