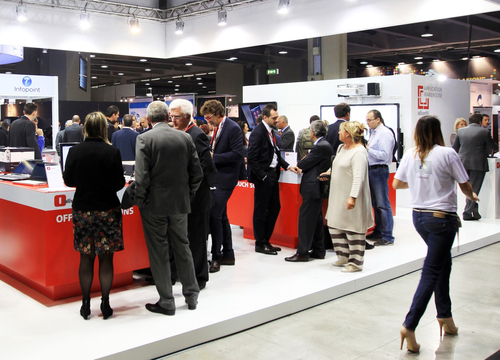 (This is the second part of my article on China's Economic Woes)
China's current five year plan will end in 2015 and its new five year plan will commence in 2016. The current plan has been primarily focused on the following areas:
Containing the massive debt bubble which China created in its previous five year plan.
Keeping people in jobs in order to maintain the social status quo.
Getting the Chinese RMB recognized by the IMF as an important global currency.
The Chinese government has been largely successful in achieving these. However the massive debt is still the noose hanging around the neck of China both in economic and social terms.
The 2016 five year plan will have to address the debt issue, plus also focus on re-positioning employment from construction back into exports. Some of the likely areas which the 2016 five year may need to look at could include:
Restoring China's economy back to an export led economy.
Moving employment from construction back to manufacturing.
Addressing China's environmental pollution issues.
My article will look at the above three areas and also explore any potential consequences to your business.
Restoring China's economy back to an export led economy.
From the early 1980's until 2008 China's five year plans were based on export led economic growth. However this changed after the 2008 economic crash in Europe and the USA.
In 2016 China will want to restore economic growth through exports as it offers the best form of economic and social stability.
In order to achieve this China may use the following measures:
Currency devaluation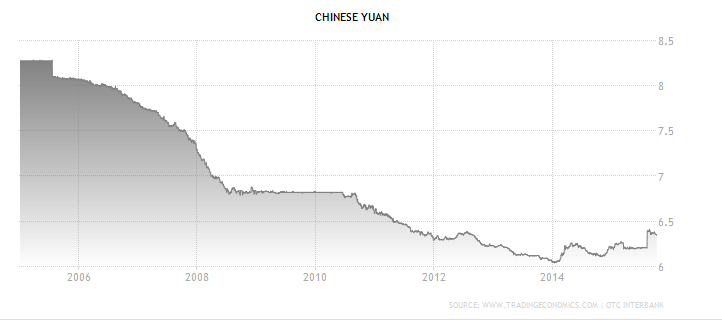 In November 2015 China achieved its aim of having its RMB included in the IMF's reserve basket of global currencies commencing in October 2016. This was a stated policy which China has been working since 2005 when it commenced letting its RMB appreciate against the US$ which it was pegged against.
One of the implications for China in pursuing this path has been a loss in price competitiveness of Chinese products due to currency appreciation. It is worth nothing that in 2005 1US$ got you 8.28 RMB while in June 2015 1US$ got you only 6.10 RMB. This has meant a 35% increase in the price of goods from China.
China has lost a lot of export business due to this massive appreciation. In August 2015 Chinese government commenced a series of steps to devalue the RMB. It is expected that by mid of 2017 the Chinese RMB will be devalued by up to 15%. This will make the prices of products being exported from China a lot cheaper.
Increased Chinese Government Export Rebates
One way for China to encourage and control the export of products is through offering exporters the opportunity to claim tax rebates back on products which have been exported.
This approach encourages Chinese trading companies, who are often not the manufacturers, to focus on developing customers for Chinese manufactured products.
To encourage the development of more trading companies who will promote Chinese made products to international buyers, the Chinese government will most likely increase the tax rebates which are available for most products made in China.
Chinese Suppliers becoming Competitors
China now has a new generation of internationally educated and trained workers. These workers are being successfully integrated into the sales teams of Chinese companies who are seeking to establish a direct to end user global sales approach.
These Chinese companies are now aggressively attacking established supply chains of their current Western customers as they move to target the end user for their products. This already can be seen in sectors such as electronics and furniture.
Western businesses are being affected through the following ways:
Chinese companies competing directly against Western companies for customers in western markets.
Chinese companies are increasing MOQ for their existing western customers in order to gain a competitive advantage when selling direct to the end user.
Increasing the product prices for their OEM customers in order to promote their own brands direct to their OEM customer's end users.
Delaying in releasing new product models for their OEM customers in order to promote their own branded products using these new models and gain a market advantage on their OEM customers.
Chinese companies are increasingly exhibiting at Western Trade Shows and selling direct to the Western customer's end users.
Chinese companies are sending sales staff from China into the countries of their OEM customers so that they can directly sell their products to the end users.
Moving employment from construction back to manufacturing.
As a result of the 2008 economic crash in the west, China was forced into generate employment through a credit fuelled construction boom.  As mentioned in a previous blog, this has led to China building up un-sustainable debts. The reality is that as the West recovers from its economic collapse and China's property bubble is about to burst, employment will need to be quickly directed back to manufacturing so that social stability is preserved.
The Chinese may include the following approaches in order to achieve this:
Reduction in Foreign Imports into China
As previously mentioned China will look at currency devaluation as an approach to re-ignite its manufacturing base for exports, however the added benefit will be that the cost of imports will also rise. This will lead to Chinese consumers switching for higher priced imported foreign products to better value Chinese products.
This is already beginning to happen in fashion as Chinese companies are beginning to target higher end foreign brand names with alternative Chinese branded fashion names.
China has also recently launched its own competitor airplane. The Comac C919 is expected to compete against Boeings 737 and Airbus's 320 for both Chinese and international business.
Increased Import Product Standards and Requirements
A traditional ploy used by many trading blocks in order to protect their own industries from foreign competition is to introduce prohibitive importing standards and requirements. An example of this is the REACH requirement for chemical products which are imported into European Union.
The Chinese economy may begin to increase barriers to importers through increased regulations and information requirements. These requirements will dramatically increase the cost of and possibly prevent the importation of foreign products into China.
The implications will be to see Chinese consumers switch across to Chinese manufactured products.
Increased Import Duties and Taxes
Importing Duties and Taxes have not lost their power to influence international trade. The potential TTIP agreement between the USA and the EU will have major implications in terms of international trade. This agreement is likely to be confirmed in 2017.
When TTIP is agreed, China will have an opportunity to revise its own import duties. This can come at an opportune time for China as it seeks to switch its consumers from foreign manufactured products across to Chinese manufactured products.
Addressing China's environmental pollution issues.
It is well know that China has a very serious pollution issues. We have all seen images and videos of the heavy pollution in Beijing and other provinces across the country. China attended the recent COP21 summit and accepted the Paris Climate Agreement.
China will want to be seen to be reducing pollution in its cities both for the benefit of its citizen's health and for the global community.
Recently it has commenced a program of targeting factories located in populated areas which are heavy pollutions and getting them to either:
Invest in cleaner production technologies.
All heavy polluting factories are increasingly having more time restricted business licences. When these business licences come up for renewal the factories must have invested new production technologies which meet environmental requirements in order to get the licence.
Relocate factories to less populated areas.
The Chinese government control the cost of fuel. What it is doing is dramatically increasing the cost of fuel such as Coal in provinces such as Hebei, Shanxi, Shandong, & Tianjin.  It is promoting to these factories the cheap coal in places such as Mongolia – the cost of coal can be up to 6 times cheaper in Mongolia when compared to the other provinces.
The added benefits for this approach is that as after construction jobs have ended in the populated eastern seaboard of China, workers from these areas can be encouraged to migrate back home as there will be employment available for them in these factories.
Shut down heavy polluting factories.
If the Chinese Government assesses that an area contains factories which are heavy polluters and use gas they can go in and switch off the gas. This immediately halts production and forces those factories to close down. This has happened in the areas around Beijing which were manufacturing glass beads.
The implications for international buyers maybe in the following areas
Disruption in their current supply chain as factories upgrade.
Increased transport times as products will be produced in inner China and transported overland to the ports on east coast of China.
Factories being suddenly closed down when the factory fails to get its licence renewed.
Product quality Issues as new plant and staff begin production in inner China.
Increased product costs from current sellers as the Chinese government increase the cost of fuel in order to force the factories to move out of their current area.
Conclusion
The next five years will see a lot of change in doing business with China for Western companies. Not only will Western buyers have the potential benefits of China trying to grow its export business, but they will now have a new challenge of having to treat these Chinese suppliers as competitors within their own market.
There will be some very Interesting times ahead.
About the author: Aidan Conaty is the founder of Goodada.com. Aidan has spent over 15 years assisting companies to trade internationally.