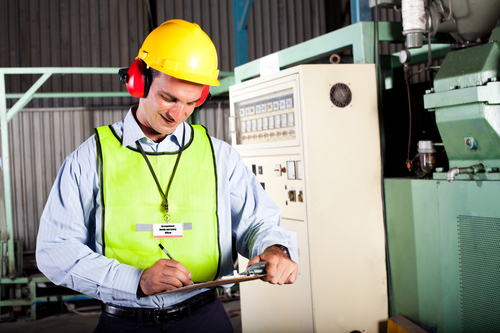 FAT Inspection Services
Table of Contents
So what is FAT Inspection?
What is a FAT Inspection checklist?
So, what does a FAT Inspection Checklist cover?
So, what are the benefits of a Factory Acceptance Test?
Countries Goodada conducts Factory Acceptance Tests in?
Over to you…
S0 what is a FAT Inspection?
A FAT Inspection stands for a Factory Acceptance Test Inspection. It is a general inspection that tests devices at the factory before they are shipped out.
A Factory Acceptance Test Inspection checks equipment during and so for instance after the assembly process it checks everything is built and operating per design specifications.
What is a FAT Inspection checklist?
A Factory Acceptance Test Checklist is used to validate equipment before it is shipped out from the factory. However, a Factory Acceptance Test checklist will be different for each type of machinery.
So, what does a FAT Checklist cover?
A Factory Acceptance Test Inspection Checklist will however vary depending on the equipment or machinery which is being checked. Therefore the checklist should contain the following areas:
General Report Items

Scope of the Inspection
Applicable standards and specifications
A Reference to any documents used
A list of any testing equipment and instruments used

Identification References
Tests conducted

Pressure Tests
System Tests
Component Tests
User Tests

Documentation Review
Reviews and Issues Identified
So, what are the benefits of a Factory Acceptance Test?
A Factory Acceptance Test will help you to:
Have independent proof of functionality, quality and integrity of the equipment.
Check all essential documents, such as manuals, instructions, plans, drawings, piping and instrumentation diagrams.
Test the equipment or plant to ensure that it performs as expected under the testable range of likely conditions.
Countries Goodada conducts Factory Acceptance Tests in?
Goodada offers Factory Acceptance Tests across all countries in Europe. We have a team of trained engineers who can visit any location in Europe.
Please visit our European Inspection countries to get the list of countries Goodada offers Inspections.
Goodada also offers Electrical Inspections across many countries. To find out more, please visit our Electrical Inspection Services page.
Over to you…
If you have any requirements for Factory Acceptance Tests for the products which you are acquiring from suppliers, so please contact me or visit Goodada's Countries Inspection page. Moreover, if you are searching for products please visit Goodadas Products Page.
Therefore, for more information contact:
Contact Person: Aidan Conaty
Mobile- Messenger (Click to Connect)

Laptop / PC (Click to Connect)

Phone:(Europe/ Rest of the World) +353 1 885 3919 ; (UK) +44.020.3287.2990 ; (North America) +1.518.290.6604