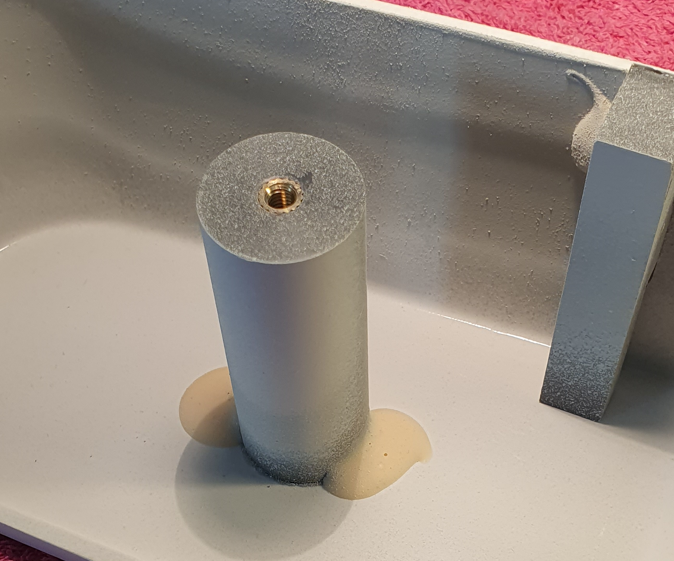 I have received a delivery of a faulty product – What do I do?
It is not uncommon for firms to receive a delivery of a faulty product or products that do not meet their requirement. Usually, most factories or suppliers will work with you to address and resolve the issue that has arisen. Unfortunately, some Suppliers are not always so willing to do so. So, when this occurs, what can you, as the customer, do about it? The purpose of my article is to provide you with some guidelines and suggestions on how to try and prevent delivery of defective products arriving to you. But if it happens, how to try and address the issue?
So, after reading this, please do not hesitate to contact me if you have any questions.
Content
How to prevent the delivery of a faulty product?

Tips for identifying a delivery of a defective product

What to do when I receive a faulty product?

My Supplier refuses to replace the faulty product; what do I do?

Over to you
How to prevent the delivery of a faulty product?
The old saying goes, "Prevention is better than the Cure". It truly applies to international purchasing. I always advise clients, who purchase more than $50,000 per year from a supplier, to have a bi-lingual purchase contract in place. A good purchase contract aims to address all potential issues on paper before an order is booked with the Supplier. Here is a link to an article I wrote concerning Purchase Contracts for our sister company TCI China, so click to read my Purchase Contract article.
The other vital thing that should be done is to have your products inspected at the Supplier facility before they are shipped out to you. The most affordable way to achieve this is using third-party inspection firms such as Goodada Inspections. A Finished Goods Inspection is a convenient QC service that checks your goods at a the Supplier location.
Tips for identifying a delivery of a defective product
Many clients who receive delivery of defective products generally only find out there are issues with the product when they receive negative feedback or complaints. These can come from the product user or the person who has checked the order of goods.
So, one of the important preventative actions importers should do is to demand that a unique identifier number or batch number be assigned to the goods. Therefore, if a defect is found, companies can identify and trace other products using the batch number or ID number. They can recall all other products with the same id or batch number.
A second suggestion is to store every delivery in separate locations or racks. This way, a firm can quickly assess and isolate a group of products. It will prevent them from being released to customers or end users.
What to do when I receive a faulty product?
It is often a shock when a company receives complaints and negative feedback about a product. So a rule of thumb is that if you receive negative feedback about the same product, you should commence the following steps:
Get feedback from the folks complaining. Find the specific issue with the product and identify the batch number or product ID.
Have your warehousing staff isolate the products with the same batch or ID number.
Conduct random checks on the products to try and identify the same issue.
Contact the Supplier, advise them of the issue, and seek a replacement or refund.
If necessary, hire a third-party inspection company to conduct an Inbound Cargo Inspection on the goods. This inspection will determine if there is a quality issue and produce an independent report which can be used as evidence for a claim.
Suppose the Supplier refuses to refund or replace the goods. Contact a legal firm in the Supplier's country to seek legal redress.
The above steps are a general outline of what can be done. However, each industry/product may require a different set of steps. If you need assistance, please do not hesitate to contact me.
My Supplier refuses to replace the faulty product; what do I do?
Unfortunately, clients who experience this attitude from their suppliers often contact me. So, I advise my clients that there are generally three reasons why the Supplier refuses to replace or refund the faulty product. They are:
The Supplier does not trust what the client is telling them.
The client is demanding more than what the Supplier feels is acceptable.
The Supplier does not have the funds to replace or refund the client.
So, as soon as a client receives an initial rejection from a supplier to refund or replace the goods, they should keep records of all communications between both sides. Additionally, they should start to provide evidence to the Supplier about the issue. This evidence can help to overcome any lack of trust.
I recommend that clients hire a third-party inspection firm like Goodada Inspections to conduct an independent inspection of the goods and produce a report with their opinions and findings.
Often clients will ask the Supplier to pay them compensation for transport, time, cost of finance etc. Unless this has been previously agreed upon in a contract, it will be tough for a supplier to accept this. So, clients should be prepared to seek only the amounts invoiced and paid to the Supplier.
Finally, when the Supplier claims that they don't have the ability to repay or refund the client, you should hire legal counsel to advise and verify that what the Supplier is claiming is correct. A legal representative will help build a path of recourse between the Supplier and the client. Also, the legal counsel can use all the evidence and communications records between the parties to present a case against a Supplier.
So, Over to you
So if you have received a delivery of faulty products from a supplier and you require consulting support to make a claim with a Supplier in China. Or if you need an inspector to visit your facility to inspect and report on the faulty products, don't hesitate to contact me. Goodada offers a broad range of inspection services in over 76 countries.
Therefore, for more information, contact:
Contact Person: Aidan Conaty
Mobile- Messenger (Click to Connect)

Laptop / PC (Click to Connect)

Phone:(Europe/ Rest of the World) +353 1 885 3919 ; (UK) +44.020.3287.2990 ; (North America) +1.518.290.6604