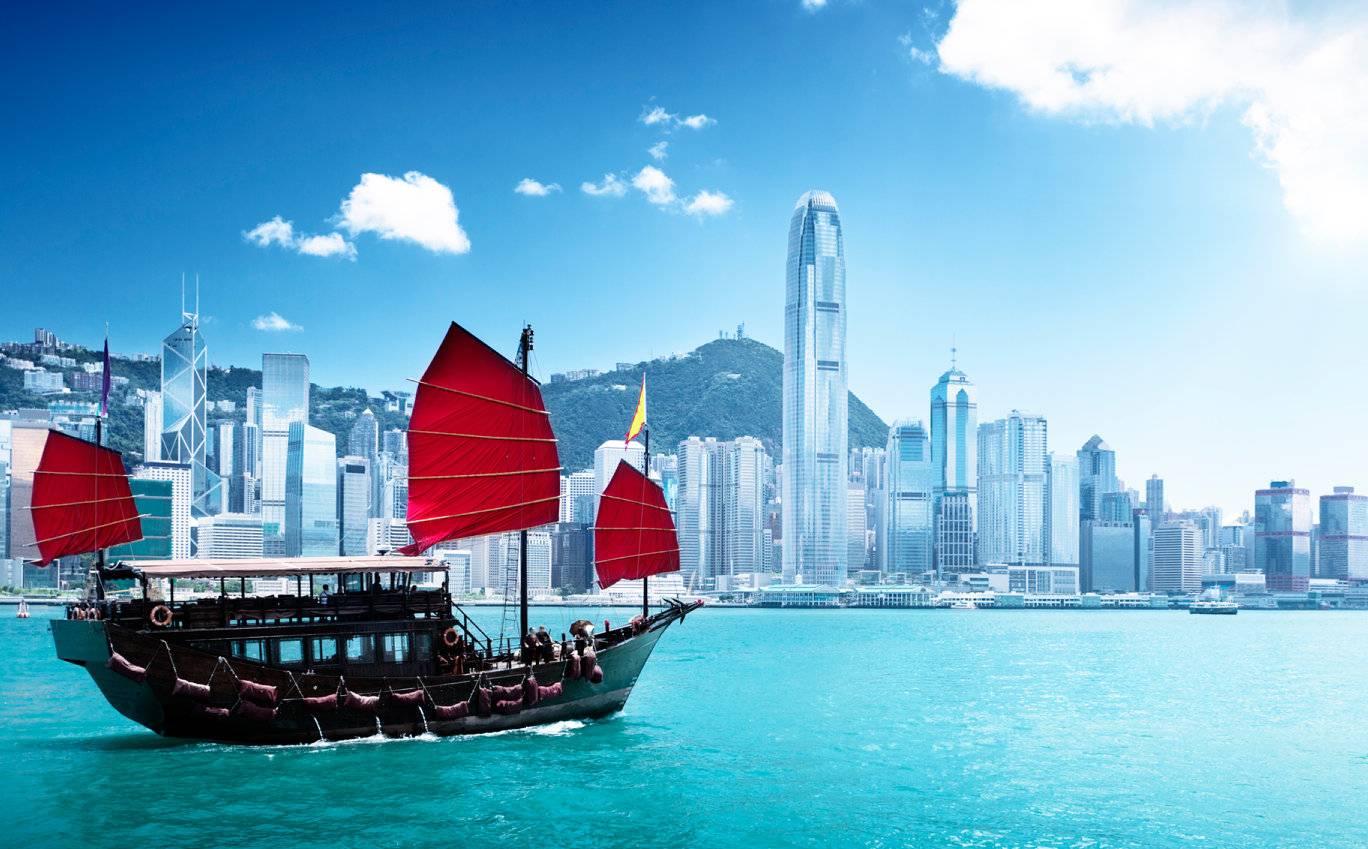 Hong Kong – Overview
Selling to Hong Kong is very easy as it has a duty free port and it can serve as an excellent location for conducting trade into China and Asia.
Hong Kong is a special administrative region of China. However is it is not considered to be part of China in a day to day sense. It has its own currency, legal system and customs jurisdiction. Hong Kong is one of Asia's wealthiest and most advanced regions.
Hong Kong has been able to weather recent global economic storms due to its continued economic integration with mainland China's economy. However higher costs in Hong Kong have enabled rival competitors from mainland china gain an advantage not only in manufacturing but also logistics, and other trade supporting services.
Hong Kong has a population of over 7 million with 22.5% of the population under 25 years of age (source cia.gov)
Hong Kong's economy is highly dependent on international trade and finance. The majority of Hong Kong manufacturers have moved production to South China's Pearl River Delta region.
Hong Kong's Business Culture
Hong Kong links its currency to the US dollar, a process which it has been doing for almost 40 years.
In advance of visiting Hong Kong, business visitors should send as much documented information, preferably in Chinese, about their companies, products and services.
Be punctual and avoid arriving late to meetings. Ensure that there is adequate time to move from one appointment to the next.
Bring lots of business cards when visiting as exchanging business cards is part of the Hong Kong business culture.
*Tip* – When receiving or presenting a business card, both hands should be used.
Business visitors must remember to follow up on meetings when they return home.  Answer enquiries, proposals, correspondence and invitations as soon as possible. At the very least, immediately send an acknowledgement stating that an answer will follow shortly. If you do not show sufficient interest and speed in your correspondence, your potential customer may look elsewhere.
*Tip*- Use meals with customers and local contacts to help develop business networks.
Setting up in Hong Kong
Setting up a business in Hong Kong is very easy, indeed there is a Hong Kong government agency called Invest Honk Kong which is dedicated to assisting foreign companies set up there.
In Hong Kong the use of agents or distributors is very effective way to develop sales. Agents are a popular choice for new exporters seeking to develop a market presence, particularly for smaller companies. Agents generally involve lower market entry costs than representatives and can provide good access to potential buyers. The challenge is to find an agent with the right contacts and right experience to suit your product.
Establishing of a joint-venture partnership with a local company is another option.
Banking and Finance
Hong Kong has an open financial system, with no controls on currency movement.
Tariffs and Non-Tariff barriers
Tariff
Hong Kong is a duty free port with no general tariff on imported goods. It only applies excise duties on four commodities – alcoholic (hard liquor), tobacco, hydrocarbon oil and methyl. Click here to find a current list of products & rates.
Hong Kong has few barriers to trade in services and little restrictions on foreign capital flows and investment.
Non-Tariff Barriers
Hong Kong provides almost nil trade barriers for most products. However, it does impose a range of non-tariff measures to protect public health, safety, security and the environment.
These non-tariff measures typically come in the form of license requirements and are issued by the Licensing Branch of the Trade and Industry Department. Import licences are required for the following items:
Eggs
Eggs can only be imported into Hong Kong when the follow conditions have been met:
There is a health certificate issued with the eggs.
There is a transshipment certificate provided.
Written permission has been given by a Hong Kong Health Officer
Any conditions required by the health officer have been met.
Product Certification, Labeling and Packaging
Official Health certificates are required for the export of live animals, meat, poultry and dairy products in to Hong Kong. These certifications can only be issued by bodies which have been recognized by the Hong Kong authorities. Hong Kong Importers of live animals, meat, poultry, ice cream, wine and rice have to be either licensed or registered with the authorities.
Pharmaceutical, Food and Nutrition labeling regulations
Products should be labelled in metric units or show a metric equivalent.
Labeling requirements for pharmaceuticals and over-the-counter (OTC) drugs must have indications of dosage and frequency on the label in both Chinese and English.
Food Labeling can be in English or English-Chinese (bilingual). Generally, these require all products to be labelled with:
Name of the food
List of ingredients, (including food additives and allergens)
Indication of "use by" or "best before" date
Notification of special condition for storage or instruction for use
Count, weight or volume of food
Name and address of manufacturer or the packer.
For most food products, it is acceptable to leave the original English label unchanged. An additional label can be stuck onto the product to remedy any non-compliance issues on pre-existing labels. These labels can be put on the product  by the importer in Hong Kong subject to the approval of the manufacturer.
The additional labels may be provided in English, Chinese or both languages. If both languages are used on pre-packaged food, the name of the food, ingredient list and nutritional information must be provided in both languages.
The allergenic substances which must be detailed in the list of ingredient include:
Cereals containing gluten (wheat, rye, barley, oats, spelt, their hybridised strains and their products)
Crustacean and crustacean products
Eggs and egg products
Fish and fish products
Milk and milk products (including lactose)
Nut Products and Tree Nuts
Peanuts, soybeans and their products.
Sulphites in concentrations of 10 ppm or higher.
Changes to the labelling of food additives regulations require ingredients of a pre-packaged food to be listed by both their functional class and their specific name or identification number under the International Numbering System for Food Additives (INS).
Hong Kong has recently updated it labelling requirements for milk formula and pre-packaged foods for infants and young children. Further information:
A Nutrition label is required for most pre-packaged foods. Some pre-packaged foods may be exempt from this requirement. An exemption may be applied for products with a total sales volume of less than 30,000 units a year in Hong Kong. However normal nutrition label rules apply to products that make nutritional claims irrespective of the amount of volume sold.
A nutrition label must provide information on energy plus seven core nutrients:
Carbohydrates
Protein
Saturated fatty acids
Sodium
Total fat
Trans fatty acids
For additional information relating nutrition labelling in Hong Kong, please visit:
Packaging
Packing which contains dangerous goods must be marked with labels indicating the appropriate usage; otherwise Hong Kong has no special packing be requirements.
Methods of Quoting and Payment
Quotations should be in CIF terms and in HK or US dollars. There are many options available when it comes to payment terms; it can be documents against payment, advance payment, letter of credit.
Documentation Required:
Commercial invoice – A minimum of two copies is required and faxed signatures are not acceptable. The invoice must indicate:

Country of origin.
Description of the goods.
Freight charges (if applied)
Insurance details (if applied)
Number of packages.

Bill of lading – Must contain the consignee's name and address on copy bills or shipping instructions.
Customs Process:
It is essential to have all Customs documents in complete order. Products can get delayed for various reasons, including minor errors or omissions in paperwork. Hong Kong Customs website
Duties, Taxes & Fee's for formal entry clearance:
Hong Kong is a duty free port with no general tariff on imported goods. It only applies excise duties on four commodities – alcoholic (hard liquor), tobacco, hydrocarbon oil and methyl. Click here to find a current list of products & rates.
Business Risks
Companies are advised to spend time investigating the Hong Kong market, obtain professional advice where appropriate and thoroughly investigate the issues in entering the market and before establishing business relationships.
Companies wishing to operate in Hong Kong should commit to the highest level of corporate behavior and familiarize themselves with the laws of their country and the penalties pertaining to bribery of foreign officials.
Intellectual Property Protection
The Government of the Hong Kong Special Administrative Region (SAR) attaches great importance to the protection of intellectual property. Indeed it strives to be a world leader in the protection of intellectual property.  Its laws on intellectual property cover areas such as:
Copyright
Designs
Lay-out design of integrated circuits
Patents
Plant varieties
Trade marks.
The Intellectual Property Department of the Hong Kong government provides information on intellectual property rights in Hong Kong.
Dispute resolution
Hong Kong's robust independent legal system and its depth of professional expertise has earned it a favorable reputation as a location to resolve disputes.
Hong Kong's Department of Justice has a dedicated information page for dispute resolution.
Hong Kong Web Resources
About the Author
Aidan Conaty is founder of TCI China & Goodada. Aidan is a qualified accountant and Supply Chain Consultant.