Promoting Your Products Internationally
We can help promote your products into new international Markets
Talk to us today!
Making International Payments?
Goodadas International Payments Service will Save you Money.
Find Out More!
Rapeseed Oil Manufacturers
Goodada allows you quickly select Rapeseed Oil suppliers for your business. Through years of experience dealing with Animal & Plant Oil suppliers from around the world, Goodada has compiled the largest database of top rated Animal & Plant Oil manufacturer's, enabling you to talk directly to the best suppliers. Goodada's in-house quality inspections team ensures the products you buy are held under the highest quality guidelines and ensure that you only deal with the highest quality Food & Beverage suppliers and products from the market of your choice. Our top rated Rapeseed Oil suppliers:
Top Rated Rapeseed Oil Suppliers

Newgrange Gold started Cold pressing Rapeseed Oil on their Farm looking out over the ancient Boyne Valley in Co. Meath in 2010. Now we cold press Rapeseed oil and Camelina "wild Flax" Oil and do a range of Infused Rapeseed Oils....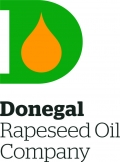 We are a locally owned and operated company, specialising in the manufacture of 100% pure cold pressed rapeseed oil. Our location, with its unique soil, wild Atlantic winds and harsh weather conditions make our oils different, with the colder climate slowing the seed maturing in the pod, giving a fu...
We want Freight Companies from Your Area?
Goodada is seeking to develop partnerships with Freight Companies. Generate new revenue when we connect you with 475,000 products and over 18,000 sellers through your own Personalised "Sourcing Platform"
Contact us today to discuss.
Order an Inspection in over 75 Countries
Goodada offers Quality Control Inspections in across Europe, Asia, South America and North Africa.
Visit our Dedicated Inspection Website Today.
We carry out inspection in Egypt-Turkey-China-Vietnam-Thailand-Indonesia-Cambodia-Malaysia-Korea-Sudan-Brazil-Bulgaria-Germany-Netherlands-Mexico-UK-Colombia-France-Portugal-Spain and many more...
China Supply Chain Problems?
TCI China provides the comprehensive China supply chain solutions,
legal advice, manufacturing and quality control inspection services
Contact us Today, For a Free Consultation