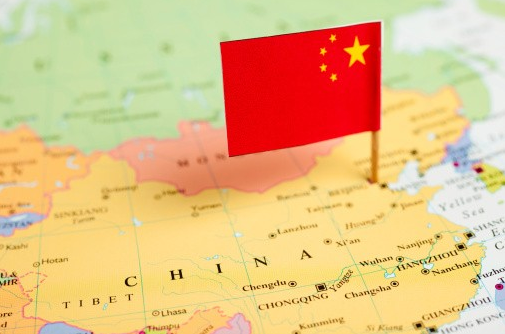 Overview of Selling to China
Selling to China will soon become a keystone of any companies international strategic sales review.
Despite slower-than-expected economic growth, China remains the main engine of the global economy. Today anyone who is involved in international business cannot avoid trading with China.
China is predicted to overtake the USA to become the largest economy in 2020 (source Euromonitor International ).  According to a PWC report China is expected to remain the largest trading nation in the world up to 2050 (source PWC).
China has a massive population of 1,379 million people. The combined populations of the EU + USA + Russia + Brazil + Mexico + Canada + Australia + New Zealand is still less when compared to China! 30% of the population in China is under 25 years of age (source cia.gov).
Approximately 25% of all global products are "Made in China".
China's growing middle class will lead to market opportunities for foreign companies in consumer-based industries and in the services sector. Consumer-based and services sector companies view e-commerce as an explosive area for growth.
In 2016, the first time in 25 years, China experienced its lowest yearly economic growth rate with real GDP growth decelerating to 6.7%. Indeed China's medium term prospects for economic growth concern many economists who cite China's inability to control corporate debt and the slow pace of economic reforms as their main concerns.
China's Business culture
In China international business is mainly conducted in US$.
Developing good business relationships and trust are key in China, so when you visit expect to spend plenty of time at meetings and dinners with your potential business partners. Often these will be done out of business hours.
At the start of a business meeting or discussion it is customary to chat about non business & personal items before getting down to the point about business.
The Chinese concept of guanxi refers to the quality of your contacts. Business introductions are a vital of developing business in China.
In China, the family name comes first. A contact with the name of Li Jing should be addressed as Ms Li.
Never publicly criticise or contradict anyone, refer to a mistake, show anger or disagree with a business contact – this is known as losing face. Discuss any concerns discreetly in private.
Don't wear a green hat in China. Wearing a green hat is an expression which the Chinese use to define when a woman cheats on her husband. Don't use red ink when writing or signing documents – this implies you are severing ties.
During meetings the trick is to identify the key decision makers. This can be done by observing who walks into the room first, who opens the discussions in the meeting, who sits in the middle of the table and who the delegation defers to.
Setting up in China – Selling to China
China is a complex and challenging market with an often uncertain regulatory environment.
When Selling to China, engaging with China based service providers, partners or hiring local Chinese staff to provide on the ground insight and representation is key to success.
Investing time and resources in understanding your market segment is essential to build the right networks and develop a market entry strategy.
Companies should not assume that success in other export markets, will automatically translate in China.
International Payments – Selling to China
China maintains strict rules and enforcement in relation to companies, banks, and individuals transferring money into or out of the country.
In China there are many ways to finance imports. The most commonplace are letters of credit and documentary collections. No matter what method is used, the Chinese importer needs to apply for the foreign exchange amount for the trade transaction from the State Administration of Foreign Exchange (SAFE).
Chinese financial rules state that companies must report any overseas payment with a payment term of over 90 days from the date shown on the import declaration form or they will not be allowed to arrange the overseas payment.
When an enterprise enters into a contract that contains a clause for the pre-payment for purchases, the enterprise must register the contract with the relative Chinese government agency (SAFE) within 15 working days after the contract is signed. The enterprise also must register the foreign exchange repayment within 15 days before the remittance is issued.
For all other non-pre-payment foreign exchange payments the enterprise must register the contract and the foreign exchange prepayment within 15 working days before the remittance is issued.
Tariffs and non-tariff barriers
Tariff – Selling to China
Chinese Tariffs and duty rates are constantly revised and are subject to change without notice. For further information please visit the:
China Customs Press Online Books Store
All products exported to China are taxed by an import tax (unless otherwise specifically exempting the product from such payment). The key points to note about the import tax include:
It is levied on the customs value.
The customs value is generally assessed based on the transaction value which comprises of the cost of the product, insurance and freight (CIF) value.
The import tax rate is selective and depends on the product's tariff classification.
All China Customs officers have access to a product valuation database that lists appropriate valuations for various imports. China Customs officers check the price reported by the importer against this database. Normally, China Customs officers will accept the importer's price. However, if the reported value is too far out of line with the database, the China Customs officer will estimate the value of the goods based on methods listed in Article 7 of the PRC Administrative Regulations.
For agricultural products which are affected by seasonal price changes, as a general rule, China Customs will charge against the highest price reflected in their database.
Non-tariff barriers – Selling to China
Exporting Food to China
All imported foodstuffs and beverages are subject to inspections by the China Entry-Exit Inspection and Quarantine Bureau (CIQ). This can be a complicated and challenging process requiring a lot of time and documentation.  Did you know that there are eight ministries involved regulating food safety, quality, and trade!
China New Food Safety Law
An updated new Food Safety Law came into effect on 1 October 2015. The Food Safety Law covers all imported food products, which are subject to the national food safety standards of China. Some of the key points in the new laws include:
Foreign food manufacturers are required to register with the General Administration of Quality Supervision Inspection and Quarantine of the People's Republic of China(AQSIQ).
All foreign food distributors and producers that import food products into China are required to register with the state entry-exit inspection and quarantine authorities.
Importers must record the foods imported and distributed in China and must keep these records for at least two years.
For those ingredients or components not registered in China, it is required that the ingredients are registered as new-to-China components.
Any food or food ingredient or component that has had an import history prior to the new Food Safety Law should be allowed entry even if there is no Chinese standard.
Manufacturers of dairy products, particularly infant formula, meat and seafood are subject to even stricter accreditation for the registration process. On the spot accreditation by Chinese government officials may be also required. Certification and Accreditation Administration of the People's Republic of China(CNCA) publishes latest lists of approved foreign manufacturers or facilities of dairy products, infant formula, meat and seafood.
Following the 2015 Food Safety law in China, the authorities continue to release a lot of new rules to support and uphold this new law.
For example AQSIQ has updated registration requirements:
Decree 55 – requires exporters and agents, as well as Chinese importers, to complete an online registration form.
Degree 177 – Relates to grains and oilseeds.
Degree 183 – Relates to live seafood.
The China Food and Drug Administration (CFDA) have updated registration requirements for:
CFDA Decree 26 – Relates to infant formula recipes.
CFDA Decree 22 – Relates to health foods.
CFDA Decree 24 – relates to foods for medical purposes.
Dairy Products
Unregistered overseas dairy products are not allowed to be imported to China.
AQSIQ set up a registration system for overseas food manufacturing enterprises who export dairy products to China. A list of registered dairy facilities can be found at the Certification and Accreditation Administration of the People's Republic of China (CNCA).
To register successfully, food manufacturing enterprises exporting dairy products to China should submit comprehensive documents on their capability, as well as test reports on the exported product. (Source USA Department of Agriculture).
Organic Products
Organic products such as honey, infant formula, beers & wines achieve a premium price in China.
Those Exporters who are selling Organic food products to China must obtain a Chinese organic food certificate. If the food does not have a Chinese Organise Food certification, then it cannot be sold as organic in China. The cost for this certificate is over $7,500 and the application process can take up to six months.
According to CNCA, there are 25 certification agencies in China approved by the Administration to certify organic labelling.
Product certification, labelling and packaging
Selling to China – All products sold in China must be marked in the Chinese language. Indeed Chinese import inspection authorities point to labelling as one of the major reasons for noncompliance.
China Quarantine and Inspection requirements often change and can be complex to interpret. Exporters are encouraged to re-confirm labelling requirements and other product certification with their importers in China or relevant departments, prior to dispatch of goods.
Pre-packaged food must be labelled and must include the following information:
Standard name of foodstuffs.
List of ingredients.
Quantitative labelling of ingredients (percentage of ingredient).
Net weight and configuration.
Name, address and contact info of manufacturer and local agent or distributor.
Production date, use by date in YY/MM/DD format and guidance for storing.
Generic name of the food additives as used in the national standard.
Quality grade.
Food production license number.
Code of the product standard.
Special contents if there are any (e.g. irradiated food, genetically modified, nutrition list for baby food or diet food).
Products should be labelled in metric units or show a metric equivalent.
A series of national food safety standards were developed to provide specific guidance in product labelling:
| | | | | |
| --- | --- | --- | --- | --- |
| Date of issuance | Effective Date | Standard Number |  Standard-in Chinese |  Standard-in English |
| 4/20/2011 | 4/20/2012 | GB7718-2011 | 预包装食品标签通则 | Standard for the Labelling of Pre-packaged Foods |
| 10/12/2011 | 1/1/2013 | GB28050-2011 | 预包装食品营养标签通则 | Standard for Nutrition Labelling of Pre-packaged Foods |
| 11/29/2013 | 6/1/2015 | GB29924-2013 | 食品添加剂标识通则 | General Standard for the Labelling of Food Additives |
| 12/26/2013 | 5/1/2015 | GB13432-2013 | 预包装特殊膳食用食品标签 | The Labelling of Pre-packaged Foods for Special Dietary Uses |
Label requirements vary in accordance to the product category. Special label requirements will apply to food, beverage, agrochemicals, pharmaceuticals and cosmetics and may have to be pre- approved by regulatory bodies.
Methods of quoting and payment
When selling to China, quotations can be FOB, CIF, ex-works and in US dollars. Payment terms can be in advance, collection (payment terms are freely negotiable, averaging 360 days), with or without a letter of credit coverage.
Selling to China – Documentary & Clearance Requirements
Usually the importer in China provides the Chinese Customs with the necessary documents required to have the goods imported into China. Import documents can vary by product but may include standard documents such as:
Bill of lading.
Shipping list.
Customs declaration.
Sales contract.
Certificate of Origin
Other specialized documents can include:
Import quota certificate for general commodities (where applicable).
Import license (where applicable).
Inspection certificate issued by the General Administration of Quality Supervision. Inspection, and Quarantine (AQSIQ) or its local bureau (where applicable).
Other safety or quality licenses.
Health Certifications.
Business Risks
Companies are advised to spend time investigating the Chinese market, obtain professional advice where appropriate and thoroughly investigate the issues in entering the market and before establishing business relationships.
Companies wishing to sell to China should commit to the highest level of corporate behavior and familiarize themselves with the laws of their country and the penalties pertaining to bribery of foreign officials.
Intellectual Property Protection – Selling to China Challenges
Intellectual property rights infringement is common in China.  Registering your intellectual property is essential.  The registration process for a trademark can take up to 18 months. Products can only be protected once the application process has been completed.  Companies should conduct due diligence to see if similar trademarks have already been registered.  Current trademarks can be found in the China Trademark Office's official database.
Dispute resolution
For all transactions it is strongly advised to have a bi-lingual Chinese/ English contract drawn up and signed between the buyer and the seller.
The terms of the contract should define a dispute and mediation process. The terms should also detail the name of the court in China where are dispute will be brought to in the event of an unsuccessful mediation process between the buyer and seller.
Selling to China Information Resources
China Food and Drug Administration (CFDA)
China's new Food Safety Law
China Ministry of Commerce (MOFCOM)
General Administration of Customs of the People's Republic of China
General Administration of Quality Supervision, Inspection, and Quarantine (AQSIQ)
Standardisation Administration of the People's Republic of China (SAC)
Selling to China – About the Author
Aidan Conaty is the founder of TCI China and Goodada.com. Aidan has spent over 15 years assisting companies to trade internationally. He founded Goodada which assists companies to trade internationally and has vast experience with supporting companies who are selling to China.
He can be contacted email at aidan@goodada.com  or be contacted at:
(Europe/ Rest of the World) +353 1 885 3919;
(UK) +44.020.3287.2990
(North America) +1.518.290.6604